ReportageOn April 24, a thousand militiamen killed nearly 180 people in this western Sudanese city. Despite the fall of the military-Islamic regime in April 2019, the region is experiencing a surge of violence unprecedented in ten years.
In Kreinik, in western Sudan, the baccalaureate under armed escort has begun. Soldiers and police stand guard outside the dormitories where dozens of high school students peruse the next day's evidence in total silence. No laughter or complaints are heard. "Don't think it's stress. They are all traumatized "says Hatim Ali Othman, professor of chemistry.
Sitting on plastic mats, the girls on one side, the boys on the other lean in clusters on the same textbook. Notebooks, chairs, folders, everything caught fire during the April 24 attack. That Sunday, at dawn, swarms of motorcycles, pick-ups armed with heavy machine guns, men on horseback or camels attacked this town located 100 kilometers east of the border with Chad, in the Sudanese province of Darfur.
According to local authorities, in a few hours a thousand militiamen massacred nearly 180 people, including 22 children and 12 women. Among the students, some saw their siblings slit their throats with daggers, others saw their parents coldly shot in the head.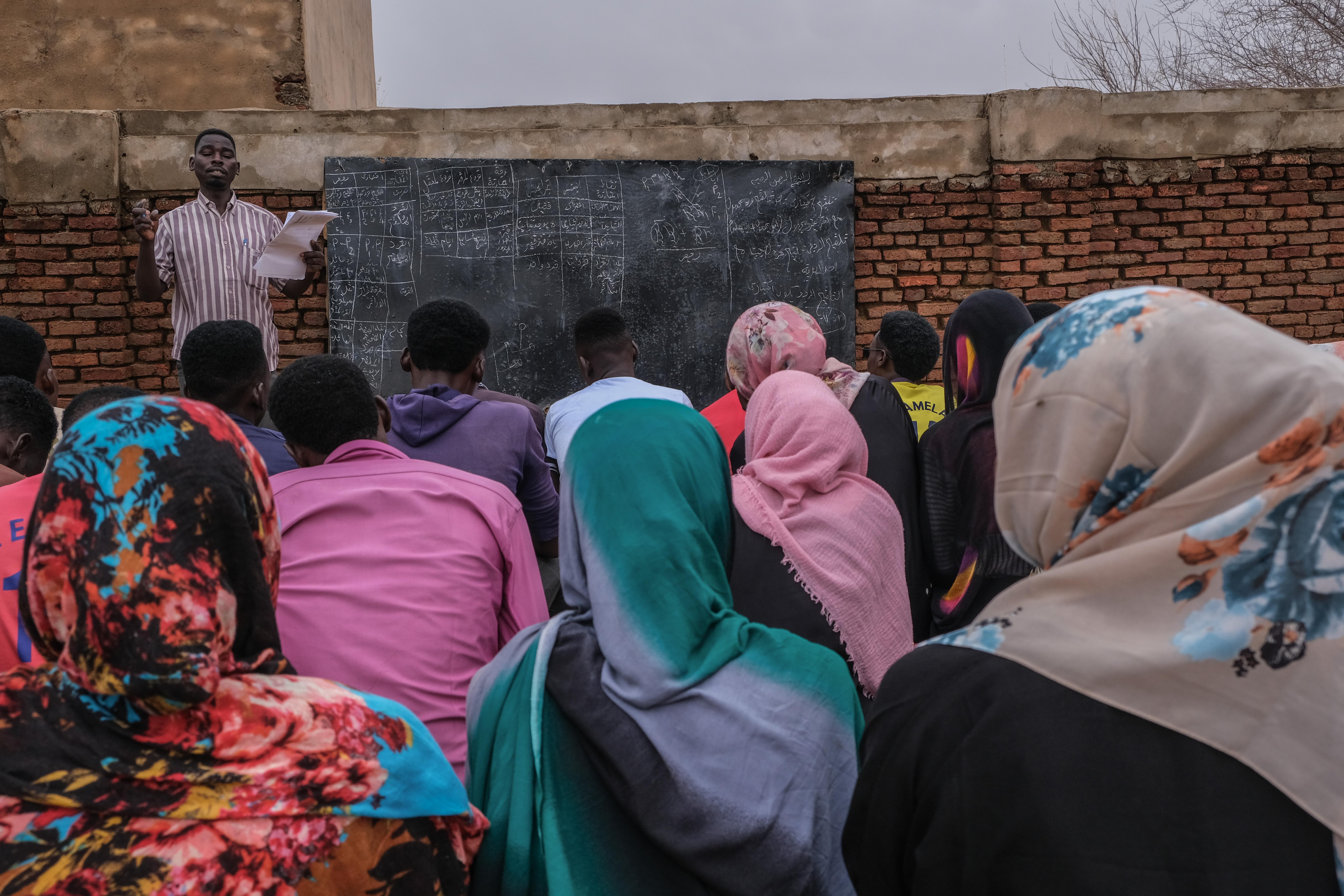 "They lack sleep and have difficulty concentrating", observes the teacher. The next school year promises to be difficult. Six of his colleagues were killed in the attack. All Kreinik schools are now littered with makeshift tents and shelters. In just a few days, this quiet town of 25,000 with mud houses has seen its population double. A total of 125,000 people have been displaced throughout the locality following repeated assaults.
Read also:
Article reserved for our members

In Sudan, West Darfur is the scene of new massacres
Salwa Hassan lives under a tarp in the schoolyard adjacent to the main square. As bullets whistled out the door of the facility, she took refuge in a classroom and invited the children, wrapped in piles of clothes, not to cry. In vain. Through the half-open shutter of the window, a soldier inserted her weapon and fired at random. The young mother remained motionless for more than three hours, hidden under the inert remains of her sister Fawzia. "I didn't see the killer. I have no face to hate "she lets go.
"Infinite loop"
Others looked death in the eye. Kreinik hospital electrician, Jumaa Zakaria threw himself from the branches of a tree over the perimeter wall to escape the gunshots. He has no doubts about the identity of the attackers. "They were Janjawid accompanied by many soldiers from the Rapid Support Forces. They wore the uniform, the insignia. They were equipped with sophisticated weapons, Douchka machine guns and snipers.He explains.
You still have 75.84% of this article to read. The following is for subscribers only.
#Darfur #Kreinik #autopsy #normal #massacre