Updated on March 24, 2023 at 12:04 p.m.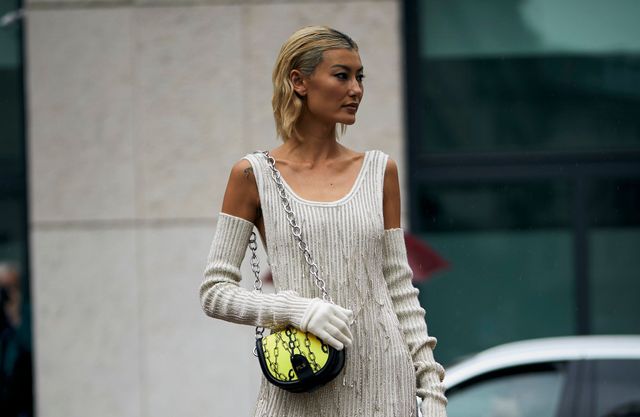 In fashion, there are often two cases that oppose each other on issues that are both completely futile and yet essential. What should we think of wearing tights with a dress?
We are about to switch to summer time on the watch, but not yet on the thermometer. This is called a mid-season time, so we are still hesitating. Does the dress come with or without tights? The street asks itself the same questions as us. Around the Fashion Week parades, we see all the scenarios looming. On the one hand, there are those who manage to resist the sometimes somewhat extreme temperatures in Paris, during fashion week. And believe it or not, there are plenty of them. Looking at the way it-girls dress, it seems that tights aren't really an option anymore…
Really ? That was before seeing the armada of fashionistas and their ultra-trendy tights. These girls are at the peak of their style without worrying about catching pneumonia. Yes, they are chic but not granny, contrary to what one might think. They have set their sights on seamed, opaque or retro printed tights. Of course, we continue to ask ourselves the eternal question of wearing nude tights. If no one really manages to decide, we advise against this garment of discord as much as possible. And you, with or without tights?
Read also : Should you choose nude tights or opaque tights?
Which tights to choose in spring?
We don't really know what tights to wear in the spring. But we can refer to the trends seen on the catwalks. And we notice that black or brown tights are always popular. We choose them not too dark, to reveal the leg in an elegant way. You can also twist your looks with very colorful tights: green, yellow, fuchsia… All eccentricities are allowed. And of course, fancies are always welcome and bring unique details to the silhouette.