Published on March 24, 2023 at 9:58 p.m.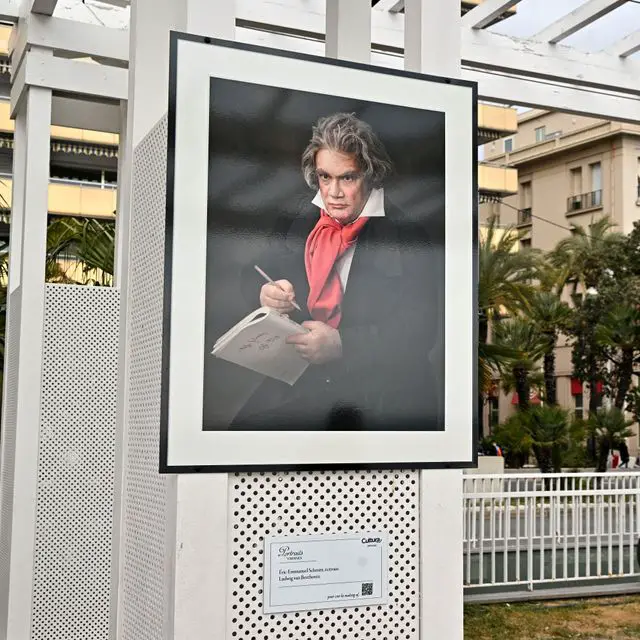 A study by researchers from the University of Cambridge, published Wednesday, March 22, in the scientific journal Current Biology, has successfully revealed the reasons for the death of Ludwig van Beethoven.
On March 26, 1827, Ludwig van Beethoven died in Vienna at the age of 56. Since then, the exact reasons for the death of one of the most influential composers of classical music have remained unclear. In 1802, he had nevertheless expressed the wish that his illness be studied, described and made public, in a letter addressed to his brothers. A puzzle that a study conducted since 2014 by researchers at the University of Cambridge seems to have been elucidated thanks to the DNA analysis of Beethoven from five strands of his hair. This Wednesday, March 22, the results of this research were published in the scientific journal "Current Biology", as reported by "France Info".
With 5 strands of hair
"We sought to fulfill this wish," said Tristan Begg, a researcher at the University of Cambridge and lead author of the study, during a press conference. The results thus shed light on Beethoven's health problems. According to Johannes Krause, archaeogeneticist who participated in the study, "a number of important genetic risk factors for liver disease" have been discovered. "Evidence of an infection with the hepatitis B virus, which appeared in the months preceding the composer's last illness" was also found. Knowing that Beethoven was a heavy drinker, the researchers believe that all of these factors "probably contributed to his death" which most certainly occurred from cirrhosis. "We therefore believe that his illness comes from an interaction" between these three factors, explained Markus Nöthen, co-author of the study.
On the other hand, the researchers were not "able to find a definitive cause for the deafness", which could have been caused by otosclerosis or Paget's disease, nor were they able to make a definitive conclusion regarding the gastrointestinal problems. by Beethoven. However, even if a part of mystery still persists around certain pathologies, looking for it Tristan Begg considers himself "extremely lucky (…) to obtain such fascinating results".