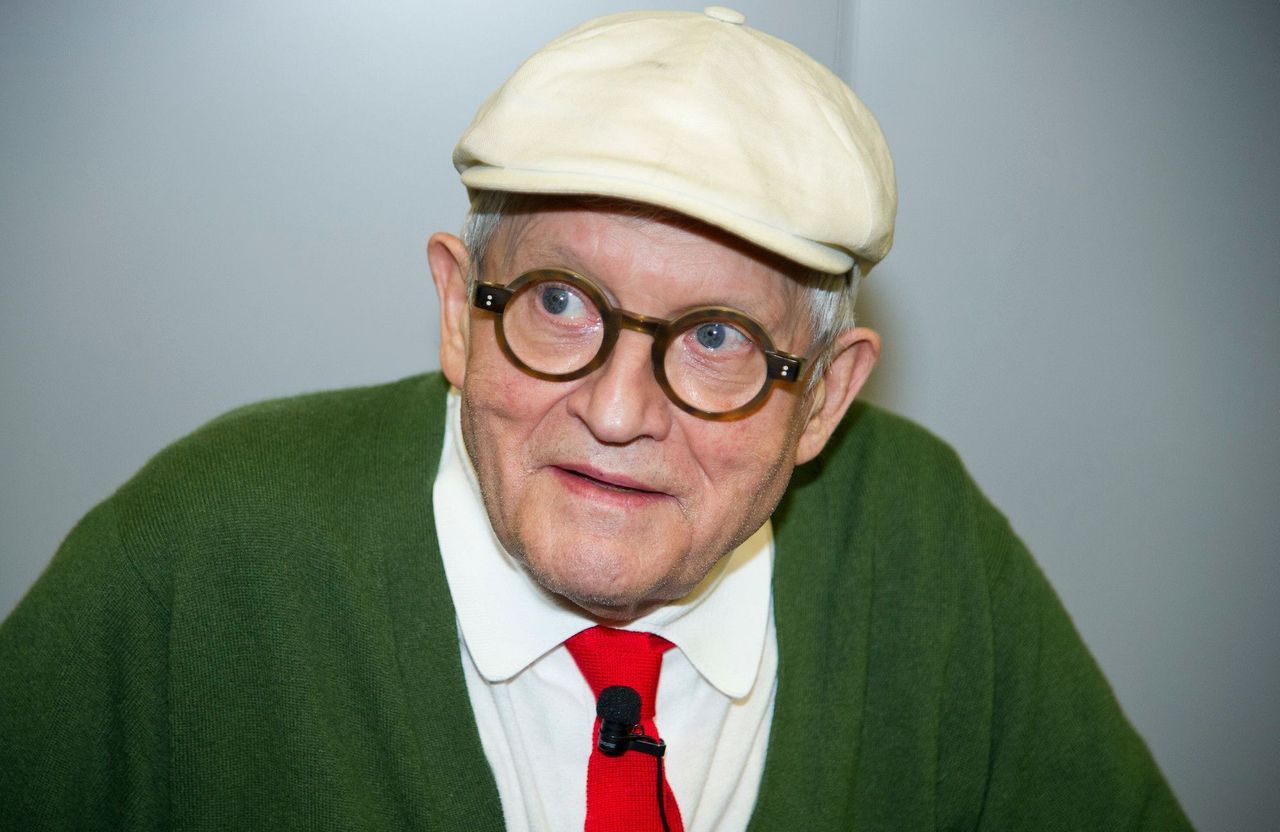 In sixty years of career, David Hockney has been able to impose a recognizable pictorial style, which collectors snap up all over the world and which art lovers will gladly discover and rediscover at the many exhibitions of recent years. This spring, the English painter, who will turn 86 on July 9, is celebrated in an exhibition not to be missed at the Granet museum in Aix-en-Provence, in partnership with the Tate Gallery in London and visible until May 28. Before a possible weekend in the Bouches-du-Rhône to admire the nine sections retracing his work in chronological order, immerse yourself in some anecdotes about the painter with round glasses.
Read also >> Johannes Vermeer: ​​7 things you (perhaps) did not know about the Dutch painter
He was born into a modest family
On July 9, 1937, David Hockney was born in Bradford, Yorkshire, in the north of England. He grew up in a modest, working-class family. He is the fourth of five children. Raised by a father close to the Communist Party and a conscientious objector during the Second World War, he kept many of his values ​​and refused to do his military service as an adult, preferring to opt for civilian service.
He assumed his homosexuality in his art from the start
In 1959, David Hockney joined the Royal College of Art in London. From the start of his career, the Englishman chose not to hide his homosexuality, starting with the painting "We Two Boys Together Clinging" (1961). A courageous choice for the time since homosexuality was criminalized in the United Kingdom until 1967. Three years earlier, he flew to California and discovered there a freedom of thought and action that he did not know in his native England.
He wrote a book on the great masters of painting
In the early 2000s, the Englishman left his color palette aside to take an interest in the great masters of painting, namely Leonardo da Vinci, Caravaggio, Velasquez and Van Eyck, and explained how the Renaissance operated a turning point. It analyzes work by work how painters constructed and brought such masterpieces to life, with supporting photos and scientific explanations. The first edition of "Secret Knowledge – The Lost Techniques of the Old Masters" was published in 2001.
He loves dachshunds
David Hockney likes dogs, but not just any dogs: dachshunds. In 1999, he even published a book devoted to his two companions, short-haired dachshunds, Stanley and Boogie, which he portrayed in pencil sketches and oil paintings.
He is vying for the auction record with Jeff Koons
In 2018, the painter's painting, "Portrait of an Artist", sold for $90 million at Christie's in New York. It is then the most expensive work at auction by a living artist. Hockney overtook Jeff Koons, who held the record with his "Ballon Dog", sold for 58.4 million dollars in 2013. Finally, the American regained first place in May 2020. His "Rabbit" sold for 91 million de dollars.
He has been deaf since the late 70s.
At just forty years old, David Hockney begins to go deaf, like his father was at the same age. Little by little, it becomes complicated for the painter to perceive high-pitched voices, especially women, he explains while giving art lessons in California, then to distinguish group discussions. He has worn hearing aids since 1979 and credits his deafness with helping him see painting differently.
He has lived in Normandy since 2019
In 2019, David Hockney moved to Normandy, more precisely to the Pays d'Auge, in Beuvron-en-Auge, near Caen, after having spent most of his life in Los Angeles. He launched a new phase of his work there. In 2021, in the midst of a pandemic, David Hockney created "A Year in Normandy", drawings of his house and garden, over the seasons, made on iPad – a method he has been using for ten years. They are presented a few months later at the Musée de l'Orangerie in Paris.