Published on March 24, 2023 at 3:38 p.m.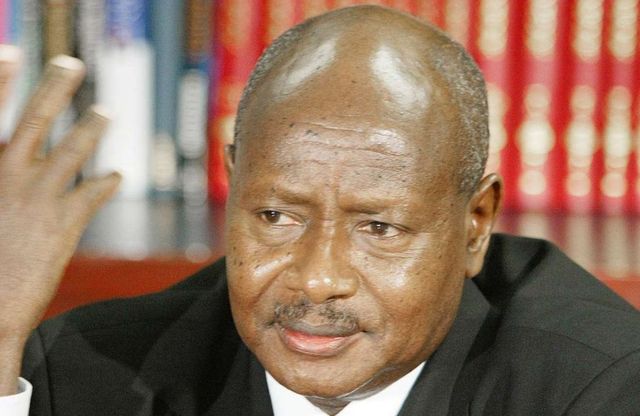 Uganda's Parliament overwhelmingly passed a law criminalizing homosexuality in the country. The central African country now provides for life imprisonment for relations between people of the same gender.
Ugandans hang on the lips of Parliament. MPs adopted a new law that increases repression against homosexual and LGBT+ people on Tuesday, March 21. In this country where relations between people of the same gender were already illegal and widely condemned, the deputies saw fit to further toughen the legislation. Subject to the validation of President Yoweri Museveni, ten years in prison will be considered for anyone who openly asserts their homosexuality. Sexual relations, on the other hand, will be punished with life imprisonment. The law also provides for up to six months in prison for anyone who does not denounce a homosexual.
Read also >> Homosexuality: in their country, it is forbidden to love each other
Amnesty International's appeal
Yoweri Museveni, the president at the head of the state for more than 37 years, must make his decision in the coming weeks. Amnesty International urges the President "to urgently veto this appalling law that would institutionalize discrimination, hatred and prejudice". "If signed into law by the President, [cette loi, ndlr] could give carte blanche to the systematic violation of almost all human rights," warned the UN High Commissioner for Human Rights, Volker Türk.
The White House did not fail to react to the announcement of the final vote, it threatens Uganda with economic consequences, as reported by our colleagues from "La Croix": "We should determine whether we should decide, or not , of consequences, perhaps on the economic level, if this law is indeed passed and comes into force," said John Kirby, spokesman for the National Security Council.
Read also >> Homophobia in France: where are we?
little hope
Despite the denunciations of the various associations for the defense of human rights, the validation by President Yoweri Museveni should only be a formality. For good reason, the head of state is known for his homophobia. "Homosexuals are a deviation from the norm. We need a medical opinion on this," he said on March 16 in a speech to the nation. For him, homosexual people are "deviant".
This viscerally homophobic discourse actually hides geopolitical tensions, as an article in Le Monde explains. For Yoweri Museveni, the LGBT+ cause would be imported from Western countries which try "to impose their practices on others". For its part, the NGO Human Rights Watch considers that this law is such an attack on fundamental freedoms that it is difficult to apply.