Published on March 24, 2023 at 3:32 p.m.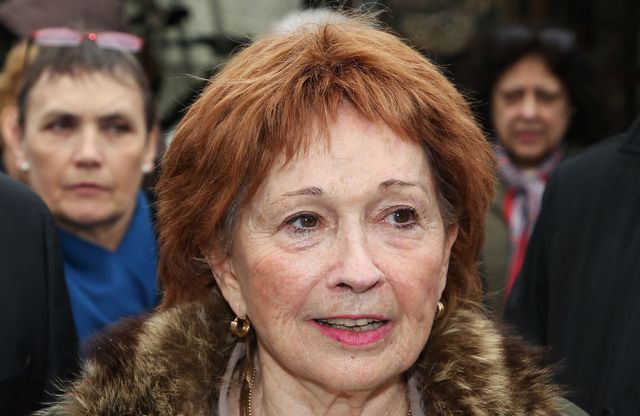 Marion Game, who died on Friday March 24, had a tumultuous relationship with Jacques Martin.
Marion Game fans are in mourning. This Friday, March 24, the interpreter of Huguette in "Household Scenes" died at the age of 84. It was his daughter, Virginie Ledieu, who announced the news to AFP. In addition to being the famous accomplice of Gérard Hernandez in the M6 ​​mini-series, the actress shared the life of Jacques Martin for four years. A love story that she lived very badly.
It was in 1968 that the host of "L'École des fans" and Marion Game became a couple. The actress, however, describes Jacques Martin as authoritarian, jealous and possessive. Not supporting his anger and his character, the actress left him in 1972. "I left because Jacques Martin was not my life. He wanted to rule all the time. He brought his face all the time", she confided in 2021 in the program "L'instant de Luxe".
A four-year relationship of which she has very bad memories. "I had nothing to do with this man. He was: "me I, me I". I had a career to make. I left, he was very unhappy," she told Jordan de Luxe.
Rivalry and competition
This is not the first time that Marion Game has spoken about her tumultuous history with the producer. In 2019, on the set of "It starts today", the actress confided in their "rivalry". According to her, Jacques Martin actually dreamed of becoming a great actor. "I represented his failure, he was not made for the theater", she confessed to Faustine Bollaert.
Read also: Legendary couple: Alain Delon and Nathalie, "the only Madame Delon"
Marion Game was not stingy with secrets about their romance. In 2021, she also engaged in "LeParisien" on the temperament of Jacques Martin, whom she described as "pathologically jealous". She added once again: "It was a real story, a great love, but he could not bear that I succeeded. »
After years of passion and jealousy, Marion Game has rebuilt her life with Jacques Verlier, the father of her two sons, Mathieu and Romain Verlier. She was then in a relationship with a man named Jean-Claude, for more than 15 years. It was in July 2016 that she put an end to their relationship. "I left him at the beginning of the summer because now I only think of the couple I form with Jean-Pierre Castaldi, my partner in the play" At the expense of the princess "", confided the actress in the magazine "France Dimanche". One thing is certain, Marion Game has had an eventful love life.