Published on March 24, 2023 at 11:32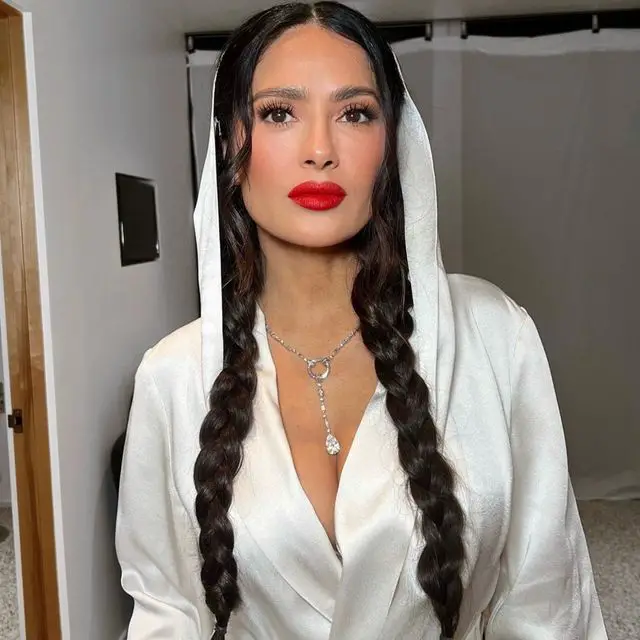 On social networks, the star has published a series of photos where she appears without makeup. And, the least we can say is that she is sublime.
Salma Hayek is more radiant than ever. Currently on vacation in Jordan, the 56-year-old star posted a series of photos on Instagram where she appears without makeup. We can see her totally natural, enjoying the last rays of sunshine of the day. Is the actress a golden hour aficionado? It would seem good! Far from her signature make-up – the star often appears with her eyes surrounded by black kohl – she displays in any case an ultra luminous complexion.
"Inhaling the magic of Jordan", can we read in caption of this carousel. The pictures were also taken by the husband of Salma Hayek, François-Henri Pinault, the general manager of the Kering group.
Salma Hayek's beauty routine
But then, what is Salma Hayek's secret for such glowing skin? When it comes to her skincare routine, the star is one to keep it simple: she never cleanses her face in the morning. "My grandmother taught me that, at night, the skin regenerates everything it lost during the night. If I clean it well at night, why would it be dirty when I wake up? ", she explained during an interview with the "New York Times". Her favorite make-up remover at night? Coconut oil! In the morning, Salma Hayek has no favorite routine: she chooses her products according to how she feels on her skin.
At the same time, she benefits from treatments administered by her facialist, Ivan Pol. On the program: radiofrequency, a technology that helps to lift and firm the skin, but also to boost the general health of the skin.