Published on March 24, 2023 at 4:53 p.m.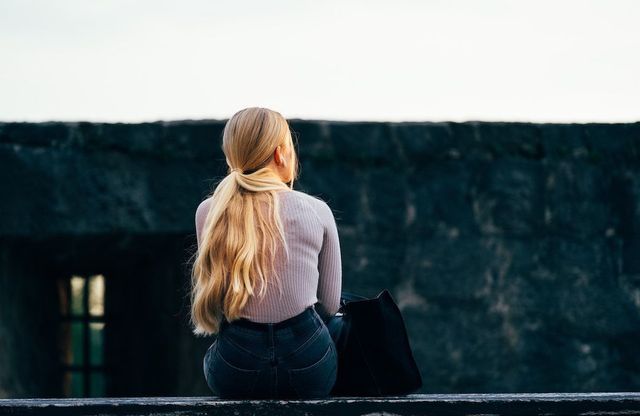 Patriarchal, the "cool girl syndrome" imposes on women the "right" ways to behave as a couple but ends up putting their relationships in danger.
The "cool girl", spotted on TikTok by "Auféminin", does not take the lead, is not jealous or possessive, only hangs out with boys because girls annoy her, she likes football and drinks some beer. In fact, she matches male interests while maintaining a feminine physique that matches straight ideals. The "perfect" girl, per se. She is often seen in romantic comedies, interpreted by actresses like Amanda Bynes in "She's the Man" or Mila Kunis in "Sex Friends". Her detached "cool girl" side would make her the perfect girlfriend in the eyes of men. However, behind this facade, the "cool girl" is a person as sensitive as the others.
Read also >> A psychologist explains why we are drawn to toxic relationships
An ideal from the "male gaze"
By wanting to conform to the "male gaze" and this masculine ideal of the woman "not like the others" (close to the "pick me girl", another misogynistic TikTok phenomenon), the "cool girl" forces herself to repress certain emotions and traits of his true personality. She can then let go of behaviors that hurt her on the part of her or her partner by feigning indifference. For example, if something offends her about the person she's dating, she might ignore the problem or use self-mockery to appear detached. The concern is that the partner will have no idea that their behavior is a problem and will not question themselves.
The other limits to this personality are the leveling down, or even the absence of love standards. By not wanting to appear "irritating" or "hysterical" in the eyes of men because she has specific romantic or sexual criteria, the "cool girl" lets everything pass and sometimes finds herself in toxic or unhealthy relationships. Because they are afraid of appearing desperate, the "cool girls" do not express their romantic needs. So they accept the same behaviors in a loop, such as "situationships", one-night stands, "lovebombing"… They often attract the same type of partners, who do not wish to commit.
Fear of rejection and abandonment
To try to solve this problem of belonging and the desire for acceptance by others, the therapist "your_pocket_therapist" on TikTok advises people who find themselves in these signals to do a work of introspection? What led them to accept behaviors that hurt them? Often it can be a fear of rejection and abandonment, or even attachment issues. Once we put our finger on it, we can start erecting barriers to finally find a relationship worthy of our (true) standards.
@your_pocket_therapist Replying to @user8176184547314 For all the 'cool girls' out there who are sick of having to act chill and fine #coolgirl #therapy #relationships #datingadvice ♬ Chill Vibes – Tollan Kim