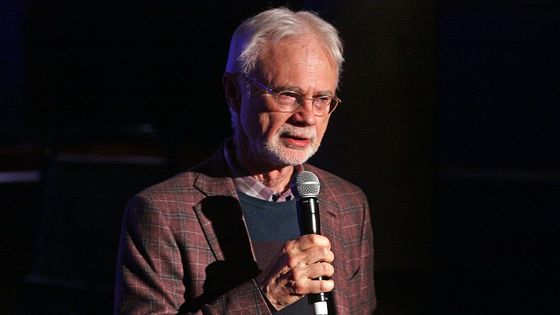 The event
Entry into the repertoire of the Opéra National de Paris, performance given from
March 25 to April 16, 2023. Later broadcast on France Musique at 8 p.m. as part of the "Saturday at the Opera" program, presented by Judith Chaine – This concert is offered in immersive sound.
In February 1972, US President Richard Nixon traveled to China to meet with Mao Zedong. In the electric context of the Vietnam War and the Cold War, this rapprochement marked a turning point in Sino-American relations. A major figure in contemporary music, John Adams made this event the subject of his first opera. A political and human drama, Nixon in China tackles the political thaw fostered by "ping-pong diplomacy", born of the invitation of American table players by their Chinese counterparts, a year before their president's trip. A heady score, where the pulsations and repetitions specific to musical minimalism intertwine with melodic lines of great lyricism. For its entry into the repertoire of the Opéra national de Paris, the work has been entrusted to the director Valentina Carrasco, who underlines the importance and mediating power of Chinese national sport in history.
To view this Youtube content, you must accept cookies Advertisement.
These cookies allow our partners to offer you personalized advertising and content based on your browsing, your profile and your areas of interest.
The music program
rhythm and reason
French Culture
Producer: Daniel Caux
1st broadcast on 09/12/1991
John Adams
Nixon in China: The People are the Heroes Now (Act I Sc 1) Chorus
Colorado Philharmonic Orchestra
Marin Alsop, director
Colorado Opera Chorus
Robert Orth, baritone
Maria Kanyova, soprano
Thomas Hammons, bass
Marc Heller, tenor
NAXOS 2009
John Adams
Nixon in China: Landing of the Spirit of '76 (Act I Sc 1)
Colorado Philharmonic Orchestra
Marin Alsop, director
Colorado Opera Chorus
Robert Orth, baritone
Maria Kanyova, soprano
Thomas Hammons, bass
Marc Heller, tenor
NAXOS 2009
John Adams
Nixon in China: Your Flight was Smooth I hope (Act I Sc 1) Chou and Nixon
Colorado Philharmonic Orchestra
Marin Alsop, director
Colorado Opera Chorus
Robert Orth, baritone
Maria Kanyova, soprano
Thomas Hammons, bass
Marc Heller, tenor
NAXOS 2009
John Adams
Nixon in China: News has a kind of Mystery (Act I Sc 1) Nixon Chou Kissinger and chorus
Colorado Philharmonic Orchestra
Marin Alsop, director
Colorado Opera Chorus
Robert Orth, baritone
Maria Kanyova, soprano
Thomas Hammons, bass
Marc Heller, tenor
NAXOS 2009
rhythm and reason
French Culture
Producer: Daniel Caux
First broadcast on 12/12/91
John Adams
Nixon in China: Mr Premier Distinguished Guests (Act I Sc 3) Aria by Nixon and chorus
St. Luke's Orchestra of New York
Edo de Waart, conductor
Choir of St Luke of New York
James Maddelena, baritone
NONESUCH 1988
John Adams
Nixon in China: Cheers (Act I Sc 3) Choir Nixon Chou Pat and Kissinger
St. Luke's Orchestra of New York
Edo de Waart, conductor
Choir of St Luke of New York
James Maddelena, baritone
NONESUCH 1988
rhythm and reason
French Culture
Producer Daniel Caux
First broadcast on 12/12/91
words and notes
France Music
Producer: Daniel Caux
1st broadcast on 09/24/1993
John Adams
Nixon in China: This is Prophetic (Act II Sc 1) Air de Pat
St. Luke's Orchestra of New York
Edo de Waart, conductor
Choir of St Luke of New York
Carolann Page, soprano
NONESUCH 1988
John Adams
Nixon in China: The Death of Klinghoffer: Chorus of the Exiled Palestinians
Lyon National Opera Orchestra
Kent Nagano, conductor
Covent Garden Royal Opera Chorus
NONESUCH 2000
The paths of music
French Culture
Producers: Hélène Pierrakos, Bruno Serrou
1st broadcast on 01/22/1999
John Adams
El niño: The anunciation
Berlin German Symphony Orchestra
Paul Hillier, director
Lorraine Hunt Lieberson, mezzo
NONESUCH 2001
John Adams
El niño: For with God no Thing shall be impossible
Berlin German Symphony Orchestra
Kent Nagano, conductor
NONESUCH 2001
The helmet and the anvil
France Music
Producer: Lionel Esparza
Guest: Renaud Machart
1st broadcast 04/13/2012
John Adams
Doctor atomic: At the sight of this (Act II Sc 3) Chorus
BBC Symphony Orchestra
John Adams, conductor
BBC Singers
Matthew Morley, conductor
NONE SUCH 2018
The helmet and the anvil
France Music
Producer: Lionel Esparza
Guests: Michel Parouty, Christian Merlin
1st broadcast 09/05/2014
John Adams
A flowering tree: end of act 1
London Symphony Orchestra
Schola Cantorum Venezuela
Eric Owens, bass-baritone
John Adams, conductor
NONESUCH 2008
rhythm and reason
French Culture
Producer Daniel Caux
First broadcast on 12/12/91
John Adams
Nixon in China: Beginning of Act III
St. Luke's Orchestra of New York
Edo de Waart, conductor
Choir of St Luke of New York
Carolann Page, soprano
James Maddalena, baritone
NONESUCH 1988