Show credits:
Johann Sebastian Bach
"Beyond Bach"
Gabriela Montero piano
Excerpt from the CD" Bach and Beyond "
EMI Classics REF 094635747720 / 2006
7:55 a.m.: Bach with honors
8 a.m.: The cantata: BWV 207a "Auf, schmetternde Töne der muntern Trompeten""
Discographic news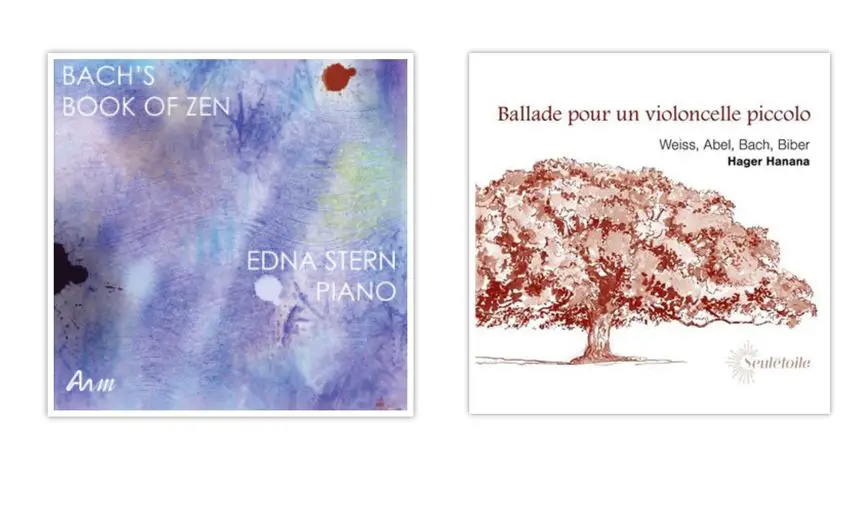 Edna Stern (pianist), "Bach' Book of Zen" (Well-tempered keyboard, book 1), released on March 31 on the AudioNote Music label
Hager Hanana, Ballad for a cello piccolo composed of pieces by Weiss, Abel, Bach, Biber, new Label Seulétoile, March 3
Concerts with this program: April 22 at the Chapelle des Paccots (Switzerland) / April 25 at the Chapelle de l'Hôtel Dieu in Lyon / April 30 at the Gemenschapcentrum in Brussels / May 12 at the Turbine in Sampigny-lès- Maranges & May 13 at the Château de Germolles (71) / June 16 at 8:30 p.m. at the Foyer de l'Âme temple in Paris.
new book
Edna Stern, "Interpreting and Understanding Music: Johann Sebastian Bach's Well-Tempered Clavier" (Amazon, 2023)
This book has two objectives: to help the pianist who wishes to play the Well Tempered Keyboard of Bach and convey to the reader – anyone who is interested in music and art in general – what composes and what the decision-making involved in a musical interpretation entails. In other words, what happens during the transition from notes to tone.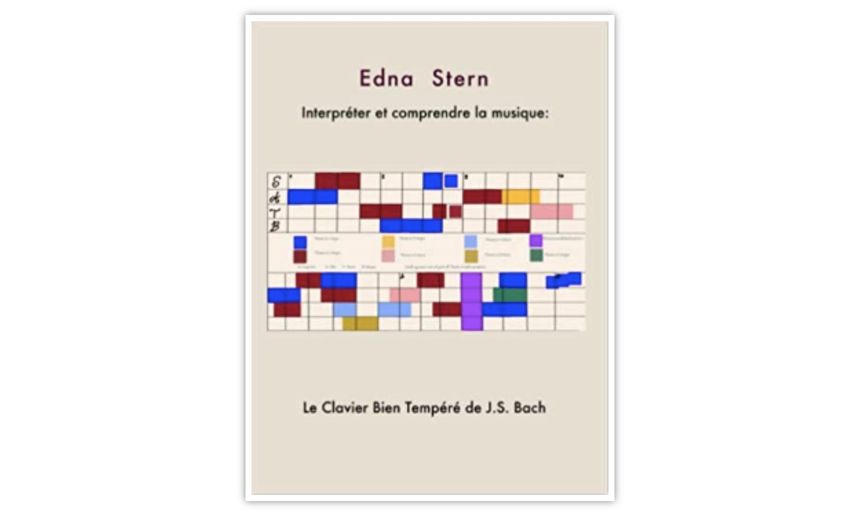 The concert schedule
The cabinet of curiosities
The Violin Concerto No. 1 in A minor by David Oistrakh (1961):
To view this Youtube content, you must accept cookies Advertisement.
These cookies allow our partners to offer you personalized advertising and content based on your browsing, your profile and your centers of interest.
Works not listed in the automatic programming
Johann Sebastian BACH
Prelude No. 1 in C major BWV 846
(Well-Tempered Clavier, Book 1)
Edna Sternpiano
Record: AudioNote Music (2023)
Johann Sebastian BACH
Prelude and Fugue No. 5 in D major BWV 850
(Well-Tempered Clavier, Book 1)
Edna Stern piano
Record: AudioNote Music (2023)
Johann Sebastian BACH
Prelude and Fugue No. 5 in D major BWV 853
(Well-Tempered Clavier, Book 1)
Edna Stern piano
Record: AudioNote Music (2023)
Helen de MONTGEROULT
Etude No. 7 in E minor
(12 Studies for piano)
Edna Sternpianoforte
Disc: Orchid Classics ORC 100063 (2017)
Johann Sebastian BACH
Prelude and Fugue No. 5 in D major BWV 869
(Well-Tempered Clavier, Book 1)
Edna Stern piano
Record: AudioNote Music (2023)
Johann Sebastian BACH
St. Matthew Passion BWV 244 (Part 1)
No. 27 Duo soprano, alto and choir "So ist mein jesus nun gefangen"
Joanne Lunnsoprano
Margot Oitzingermezzo-soprano
J.-S. Bach-Stiftung St. Gallen, Rudolf Lutz (dir.)
Record: JS Bach-Stiftung (2014)
Johann Sebastian BACH
St. Matthew Passion BWV 244 (Part 2)
No. 39. Alto tune "Erbarme dich"
Margot Oitzingermezzo-soprano
J.-S. Bach-Stiftung St. Gallen, Rudolf Lutz (dir.)
Record: JS Bach-Stiftung (2014)
Carl Friedrich ABEL
Adagio for Viola da Gamba in D minor
(Drexel Manuscript, WKO 209)
(adaptation for cello piccolo)
Hager Hananapiccolo cello
Record: Singlestar SE 06 (2023)
Johann Sebastian BACH
Suite No. 6 for cello in D major BWV 1012
Prelude
Hager Hanana piccolo cello
Record: Singlestar SE 06 (2023)
Johann Sebastian BACH
Suite No. 6 for cello in D major BWV 1012
German and Gigue
Hager Hanana piccolo cello
Record: Singlestar SE 06 (2023)