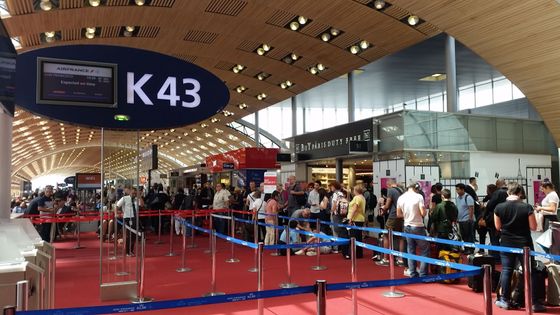 Travel-related disputes, which had exploded in 2020 with the Covid pandemic due to numerous cancellations, remained at a very high level in 2022, with more than 18,000 referrals, according to the report of the tourism and travel mediator.
"There were almost as many requests for mediation in 2022 as in the two previous Covid years", underlines the report presented on the sidelines of the Porte de Versailles tourism fair in Paris.
Due to Covid-19, disputes had exploded (+111%) in 2020, with 18,332 claims and had increased further in 2021, exceeding 20,000 disputes. In 2022, the number of disputes recorded is 18,335, a "high level" that the mediator considers "worrying".
"Flight cancellations are the main problems presented to us," said mediator Jean-Pierre Teyssier during the presentation of the report. Air transport represents two thirds of disputes (65.45%) in 2022.
The mediator draws attention to online reservation platforms where "passengers suffer from insufficient information, a source of numerous disputes, on several points" such as "opaque procedures for refunding flight cancellations" or "insufficient information fluctuating health rules imposed to be able to board.
"Referring the customer to general terms and conditions of sale (GTC) that are too general, more and more massive, and difficult to read, is insufficient", considers the report.
The other disputes concern tourist packages (18.21%), accommodation only (3.89%), cruises (2.68%) or even maritime transport (1.66%).
The mediator is pleased that nearly 98% of his proposed solutions have been accepted in 2022 by the parties involved.