Published on March 27, 2023 at 12:23 p.m.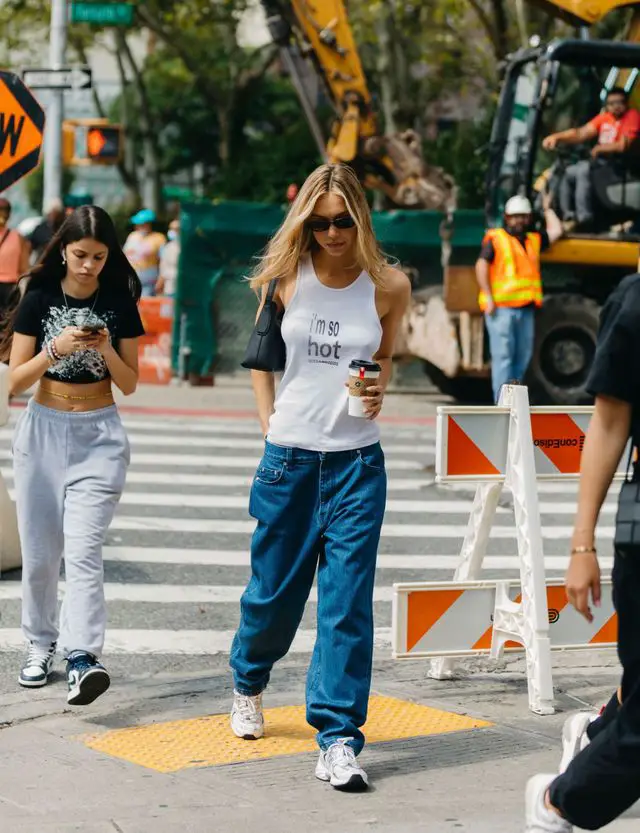 This is the combo that delights us and above all makes our lives easier. Sneakers go great with jeans. Here are the 4 pairs of sneakers you need at all costs.
Sneakers are the guardian shoes of our style. It's simple, with a look that's both casual and sophisticated, they'll always be able to bring an offbeat and skilfully sportswear feel. And even if we tend to drag the same pair from season to season, sneakers are also subject to trends. And some are to be preferred if you want to build a modern silhouette and in tune with the times. Of course, nothing better than jeans for everyday life with our sneakers. Blue denim pants, a little colorful sweater and our pair of sneakers, and here is an outfit that is unpretentious, yet full of charm. But then which sneakers to choose? Here are the 4 models to watch.
Read also : The stylist's eye: which sneakers to bet on?
converse
They are the most cult sneakers in our shoe closet, for sure. These icons of the 20th century are always on top and resist the different fashions without ever failing. Sure, the Converse All Star has been revamped and updated, but let's face it, nothing beats the original. With jeans, it looks great.
© Press
canvas sneakers
Simplicity is sometimes good. We are refocusing on the essentials: a city sneaker that leaves no room for frills. Here, the essential is put forward: a classic design, a white fabric (or a grayish strand if you have already worn it several times) and a slightly childish side. Pair it with bootcut jeans for an old-school look.
© Press
Retro sneakers
Do you remember the "dad shoes" phenomenon? These chunky sneakers that we seemed to have borrowed from our father. Although they left our fashion radars a few years ago, the trend of imposing retro sneakers is not over. And to play the 90s card as much as possible, we mix all that with very wide baggy jeans.
© Press
The black sneakers
Why should our sneakers have to be white? We are becoming more and more fans of black sneakers, which we had left on the sidelines for too long. However, the latter have a slightly more chic and mysterious aspect. And then, it goes with everything! Want a total black look? Opt for dark jeans.
© Press