Published on March 27, 2023 at 4:57 p.m.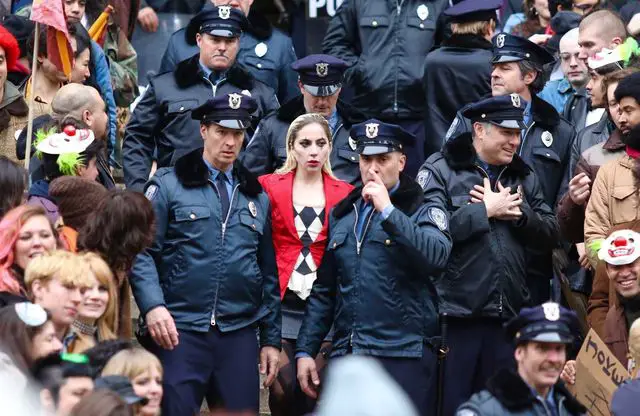 Lady Gaga was photographed on the set of "Joker: Folie à Deux" in New York. The opportunity to see the star in her Harley Quinn costume.
These are tantalizing shots. After having shone in "A Star is Born" then "House of Gucci", Lady Gaga will soon be back in front of the cameras. The latter has, in fact, been chosen to play Harley Quinn in "Joker: Folie à Deux", the sequel to the "Joker" (2019) worn by Joaquin Phoenix. On paper alone, the proposal could not be more attractive. Since 2016, Australian Margot Robbie has portrayed this whimsical character on the big screen.
Read also >> Conspiracy theory: Did Lady Gaga murder her greatest rival?
Lady Gaga as Harley Queen
Last February, Lady Gaga had unveiled a first photo on her social networks. We discovered her in the skin of her character, facing Arthur Fleck (Joaquin Phoenix). Something to pique our curiosity. But for several days, the star is regularly photographed on the set. The opportunity to see the young woman in the streets of Manhattan, New York, made up in Harley Quinn. Blonde hair combed back, smoky eyes, red jacket and harlequin print: Gaga dons a suit that suits her perfectly. We discover her protesting with her fist raised, escorted by police and surrounded by a crowd armed with signs on which we can read in particular: "Free Joker" (free the Joker).
Directed by Todd Philipps, "Joker: Folie à Deux" is scheduled to hit theaters on October 2, 2024. For now, no details regarding the synopsis have been released. Only information in our possession, the film should be a musical. One thing is certain: we can't wait to hear Gaga push the song.