Published on March 27, 2023 at 8:00 am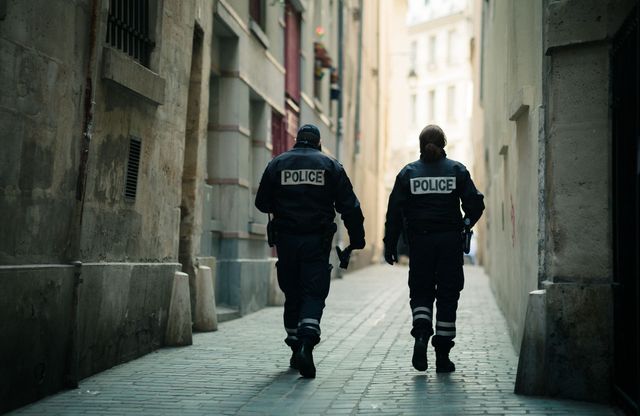 The victim, who had spent the evening with friends, was found shortly before 7 a.m. Saturday morning. A murder investigation has been opened by the Paris prosecutor's office.
The inhabitants of 7 rue de Chine, in the 20th arrondissement of Paris, are in a state of shock. This Saturday morning, the body of one of their neighbors, aged 29, was found unresponsive in the lobby of their building.
The young woman had gone out the day before to spend the evening with friends and was due to return home around 1 a.m. Not seeing her return, her companion had finally decided to go looking for her, shortly after 6 o'clock in the morning. It was he who discovered her, dying, in the lobby of the building.
Despite the intervention of the emergency services, the young woman could not be saved and her death was pronounced at 7:20 a.m. An autopsy will have to confirm the causes of death, but according to information from the "Parisien", the face of the victim was "swollen", suggesting that she had been beaten to death.
A couple without history
The neighbors interviewed by the investigators ensure that it is a discreet couple, installed for about a year on the fifth floor of their building and who had just settled. No disputes were reported.
READ ALSO >> Should we talk about news items to our children?
For the moment the investigators do not favor any track and are trying to reconstruct the course of the young woman.
A receipt found in her purse confirmed that she had stopped at McDonald's on Place Gambetta at 2:30 a.m. CCTV footage shows that she got out of the restaurant alone. The caretaker of the building, who had left his home around 5 a.m., assures him that the hall was empty when he passed.
So what happened to the young woman between leaving McDonald's and the discovery of her body, four hours later, in the lobby of her building? This is what the investigators of the criminal brigade of the Paris judicial police are trying to discover, who for the moment have no particular suspect. The Paris prosecutor's office confirmed the opening of a murder investigation, without giving further details.