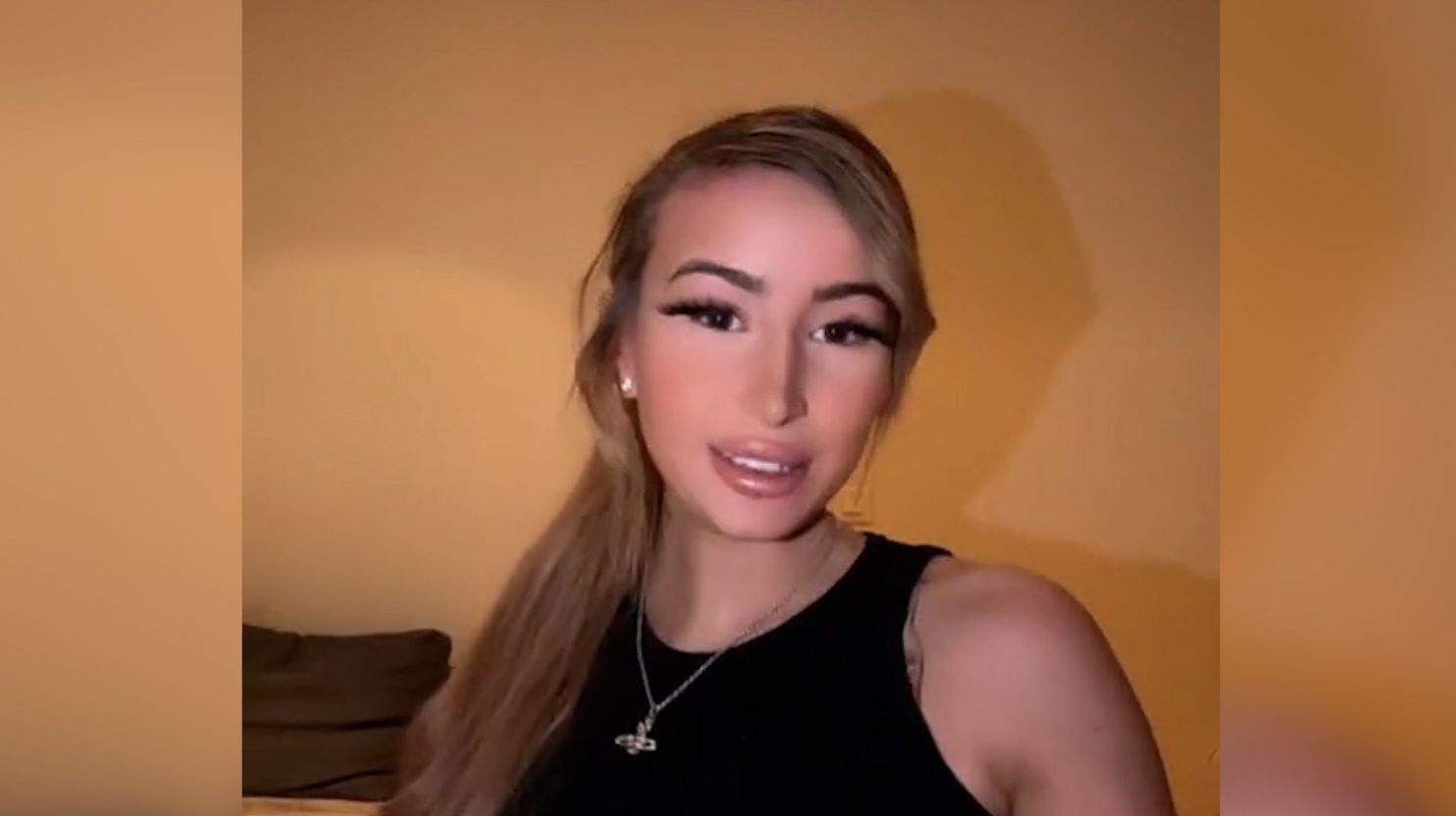 Published on March 27, 2023 at 6:54 p.m.

After demonstrating against the pension reform, the influencers Polska and Tootatis were taken to task in a Daily column by journalist Nicolas Fresco. In a video, Polska responds to this sequence, deemed sexist and condescending by numbers of personalities on social networks.
"For France and against the reform". What could have been a demonstration video like so many others, will very quickly turn sour for the young influencers Polska and Tootatis. Young women aged 19 and 22 were the target of a Daily columnist this Friday, March 24.
Nicholas Fresco thus mocked the two women "famous for having been rejected from a restaurant because of their neckline deeper than the hole of the Secu". Accompanied by laughter from the set, the columnist then joked about their outfits and their slogans; "Without the sound, it looks more like they are going to see a match at the Stade de France".
"Yann Barthès, at your old age, do you find it normal that in 2023 we can still write hyper sexist and hyper misogynistic chronicles?"
Polska was quick to respond to the Daily column, in a video posted on TikTok. Presenting herself as "the brainless bimbo according to the media and TV", the young woman did not mince her words. "I'm going to speak to you directly Yann Barthes because I don't know the name of your greasy-haired columnist." she launched.
After sharing the snippet in question, Polska criticized the show for not talking about substance and for "stopping at fake nails and cleavage." "Everyone manifests as they want. The goal was just to find a slogan to influence young people," she said.
Polska then clarified in another publication: "I don't just want to post a story on a black background to show my support, I want to be active and involved".
"You, Yann Barthès, at your great age, at 48, do you still find it normal that in 2023, we can still write chronicles, in front of hundreds of thousands of people, hyper sexists and hyper misogynists?" denounced the influencer in her video. A remark shared by many people on social networks, including public figures and journalists.
A badbuzz for Daily
Very shortly after the show published the excerpt in question, the criticisms in support of the two influencers were quick to rain. Journalists, public figures and politicians have denounced a sexist, misogynistic and classist column.
The CGT also responded to Polska by offering her a sequined cap as a gift "CGT".
The 19-year-old influencer finally announced with irony that she would now wear a turtleneck in demonstration "since obviously we cannot demonstrate in the outfit we want in France without making misogynistic remarks".