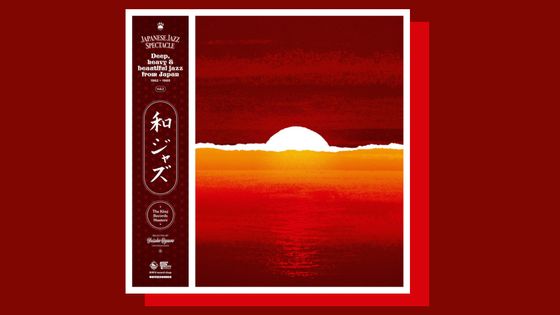 After the highly acclaimed first volume of the series which was the subject of our April 2022 Treasure Jazz, Japanese jazz expert Yusuke Ogawa continues the exploration of WaJazz with "
Japanese Jazz Spectacle Vol.II – Deep, Heavy and Beautiful Jazz from Japan 1962-1985 – The King Records Masters with a new selection of tracks that contain a certain Japanese uniqueness, this time focusing on the King Records catalog. With timeless music from Isao Suzuki, Toshiaki Yokota, Akira Miyazawa, Takeru Muraoka, Yasuaki Shimizu, Masahiko Togashi, George Otsuka and many more.
"It gives me great pleasure to present to you the second volume of the "Japanese Jazz Spectacle" series. After the first compilation which focused on recordings from the Nippon Columbia catalog, this time we delve into the archives of King Records It's almost impossible to capture the whole image of Wa-Jazz in a few compilation albums, because it's such a broad and deep genre, but pulling tracks from the collections of Nippon Columbia and King Records – both labels with extensive jazz archives – perhaps we can glimpse some of its allure and essence, and again I made the music selection with that in mind. This compilation was recorded between 1962 and 1985 and is a brief history of Japanese jazz on King Records. Listening is believing, so I hope these tracks capture your heart and enjoy the charms of Japanese jazz." –
Yusuke Ogawa
Yusuke Ogawa has been running the Universounds store in Tokyo since 2001, specializing in jazz and second-hand, rare and collectible records. He is also a reissue supervisor, label manager, DJ and music writer. Known for his vast musical knowledge, eye for detail, and archival skills, Ogawa has worked on over 250 reissues and compilations, including the highly acclaimed Deep Jazz Reality and Project Re:Vinyl series. He is the co-author of the Wa-Jazz Disc Guide and the Independent Black Jazz of America books.
Toshiaki Yokota & The Beat Generation " Flute Adenture »
Toshiaki Yokota, flute
Kimio Mizutani, Sadanori Nakamure, Nobuyuki Murakami, guitars
Hideo Ichikawa, piano
Kinio Sato, Masaoki Terakawa, bass
Antonio Ishida, drums
Eiji Narushima, Larry Sunaga, Pedro Unemura, percussion
Recorded in 1970
Akira Miyazawa " Akira Miyazawa »
Akira Miyazawa, tenor saxophone
Masahiko Sato, piano
Masanaga Harada, double bass
Kanji Harada, drums
Recorded in 1962
Hideo Shiraki "Plays Bossa Nova"
Hideo Shiraki, drums
Hisaya Omata, Trumpet
Hidehiko Matsumoto, tenor saxophone
Joe Seara, piano
Hachiro Kurita, double bass
Recorded in 1962
Yoshio Ikeda "Anemophilous Flower"
Yoshio Ikeda, double bass
Hitochi Okano, Trumpet
Shigeharu Mukai, Tadanori Konokawa, trombones
Masami Nakagawa, Tamami Koyake, flutes
Suetoshi Shimizu, tenor and soprano saxophones
Aki Takase, piano
Takeshi Watanabe, drums
Kimiko Ito, voice
Recorded in 1979