Published on March 27, 2023 at 11:34 am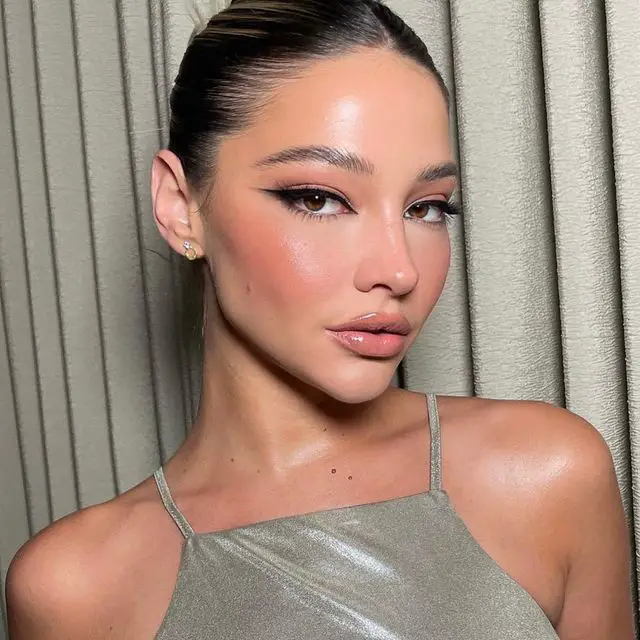 Signed NYX Cosmetics, this lip oil seems to be unanimous among beauty addicts.
TikTok has struck again. After the buzz around Maybelline's latest mascara "Falsies Surreal Extensions" and that of Charlotte Tilbury's "Hollywood Glow Glide Face Architect" illuminator, it's the turn of a lip product to experience real success on the Chinese social network. It is neither a lipstick nor a lip balm but a hybrid product halfway between makeup and skincare. You guessed it, we're talking about a lip oil here, and not just any lip oil since it's NYX Cosmetics' Lipdrip Fat Oil. With millions of views on TikTok and numerous videos praising its merits, this reference is a favorite among beautistas.
@nicolettepennisi Swatching all of the new @nyxcosmetics Fat Oil Lip Drips #lipswatches #makeupswatches #nyxcosmetics #lipoil #lipoildupe #fyp ♬ Her Way (Sped Up) – PARTYNEXTDOOR
Why such a success ?
Used both to make the lips shine and to moisturize them, the "Lipdrip Fat Oil" lip oil from NYX Cosmetics seduces with its double action. At the heart of its formula? A clever blend of blackberry, raspberry and squalane oil that provides shine and hydration for over 12 hours. But that's not all. This star product is available in 8 shades ranging from a transparent shade to a dark brown, passing through ultra-flattering pinks. All that remains is to make your choice and use it alone or in addition to lipstick for an even more sophisticated beauty look.