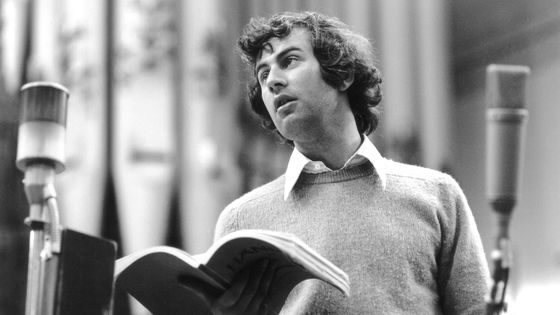 His name shines among the greatest countertenors in the history of music, alongside those of Alfred Deller, Paul Esswood and René Jacobs. James Bowman is no more, the British singer, born in Oxford in 1941, died Monday March 27 at the age of 82.
He leaves behind a very rich discography, largely devoted to early and baroque music, in which his interpretations of Purcell and Handel shine in particular. France Musique pays homage to him, notably through the voice of Lionel Esparza in Relax this Tuesday and in the Sunday Bach April 2nd.
In the footsteps of Alfred Deller
Raised in the purest English musical tradition, James Bowman sang until his transformation at Ely Cathedral before developing the treble of the tenor voice and tackling the alto parts of baroque operas and oratorios. He studied at New College, Oxford and made his debut as Oberon in A Midsummer Night's dream of Britten, role conceived for Alfred Deller. For Bowman, Britten writes Canticle IV: Journey of the Mag (created in 1971) then entrusted him with the Voice of Apollo in Death in Venice (1973).
If James Bowman sings the music of his contemporaries, that of Britten but also that of Michael Tippett (The Ice Break) or Aribert Reimann (Lear), it is in that of their most distant predecessors that it flourishes. From 1967, he joined Oliver Brookes and Christopher Hogwood in the Early Music Consort of London created at the instigation of David Munrow, with whom he introduces medieval and Renaissance music, from the Crusades to 14th century Florence.
James Bowman's passion for early and baroque music is endless, and the artist delights as much in oratorios as in operas. Evidenced by his interpretations of Giulio Cesare, Silla, Orlando or Serse of Handel, as brilliant as Israel in Egypt, Judas Maccabeus Or The Messiah.
Legend among legends
Since 1968 and his participation in the recording of the Midnight Mass of Charpentier with the choir of King's College, James Bowman's discography has several hundred entries, where we meet the finest musicians: Gustav Leonhardt, Nikolaus Harnoncourt, Trevor Pinnock, Robert King, Frans Brüggen… He was also the first countertenor to sing at Glyndebourne, in 1970, in The Calisto by Cavalli with Janet Baker.
In 1987, he declared at the microphone of Mildred Clary on France Musique: "there is no authentic style for the voices, we are all different, we should not try to do the same thing". James Bowman had finally retired in 2011, on the stage of Wigmore Hall in London, in a recital with harpsichordist Mahan Esfahani.
The attics of memory



57 mins