Published on March 28, 2023 at 11:38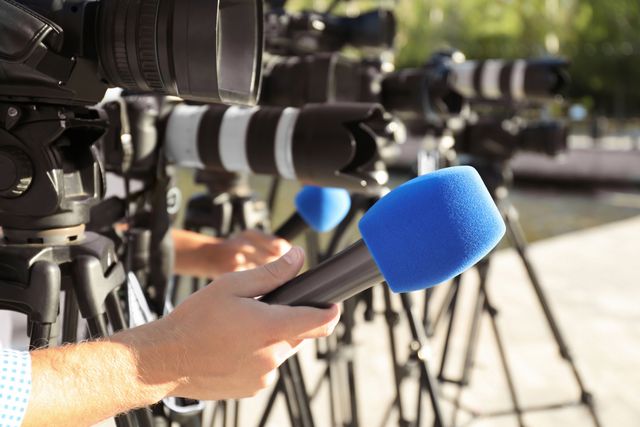 On the occasion of the foundations of journalism, the Viavoice institute published its annual barometer on the usefulness of journalism. For a majority of French people, the profession is still useful, but anxiety-provoking news and the proliferation of fake news can put off.
The Viavoice institute published this Tuesday, March 28 its annual barometer on the usefulness of journalism in partnership with Radio France. A study carried out on a group of French people without taking into consideration their age, their social background or their place of residence.
Thus we learn that public opinion still "very largely defends the usefulness of journalism" and that "more than nine out of ten French people (92%) consider it a useful profession". Several aspects of the term "usefulness" are highlighted, such as democracy and freedom of expression (84%). For 83% of respondents, "journalism allows you to learn things, instruct, cultivate", but it also helps to understand international issues for 86% of respondents. Also, investigation and verification of information and rumors is also considered useful.
Proliferation of fake news
Another important point underlined in this study, the polling institute shows that the report to false information is very present in the minds of the respondents. The latter make it a priority at a time when the proliferation of fake news is only increasing, especially on social networks.
"This expressed need for verification of information finds its source in an apparent paradox, linked to the new uses associated with the internet and social networks ", explains the institute. "Thus, when they are looking for news-related information, 38% of French people most often do a search on a search engine and look at the articles offered, regardless of the media that publish them: conversely only 26% look directly at the site of a trusted media. »
Among 18-24 year olds, half say that they do their news research directly on a search engine and 8% on a social network. If this part of the population is therefore highly exposed to fake news, it is nevertheless aware of it.
Of the French as a whole, 76% of them continue to trust first and foremost the information they find in the "professional media" (television, radio, newspapers). But 67% believe "that we can find reliable information outside the reference media".
Anxiogenic news
32% of French people have lost the taste for information over the past three years, in particular because of anxiety-provoking news (74%) and because journalists repeat themselves (73%). However, 69% continue to get information on a daily basis. Their favorite subjects are society, health, news items and the economy.