A cult news item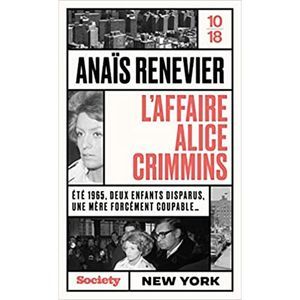 8:30 a.m., July 15, 1965. "Alice Crimmins gets up in the quiet of her apartment, with the only background noise of the air conditioner. First step: get ready. Before finding his children in the room opposite. Little noise that morning in the children's room. And for good reason, the beds are empty. Eddie Junior and Missy are missing. Recently separated from the father of the children, the distraught young woman calls the police station in her neighborhood, and very quickly the police arrive at her home. But the young woman does not correspond to the image of a perfect mother. Her eyes are made up, she wears a canary yellow outfit, she speaks in a soft voice, and looks for a fire to light a cigarette. "The Alice Crimmins Affair", an exciting news item brilliantly told by Anaïs Renevier, plunges us into the puritanical America of the 1960s. The one where a woman with loose morals is necessarily a mother capable of the worst. "You take the husband, I take the bitch", will immediately say the policeman on the spot for the first interrogations. The story is terrible, because the toddlers will be found murdered on a vacant lot the next day. And Alice Crimmins to parody Marguerite Duras is "guilty, necessarily guilty". It feels like a book by Denis Lehane. Except it's not fiction.
"The Alice Crimmins case", by Anaïs Renevier (10/18, Society, 201 p.)
A cult author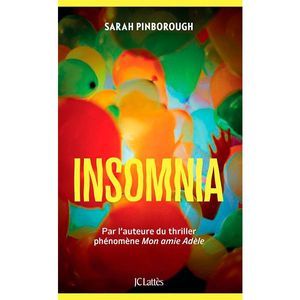 Emma Averell is a brilliant lawyer, mother of a teenager and a little boy, married for almost 20 years to Robert, a stay-at-home father. A few days before her 40th birthday, she receives a text from her sister Phoebe, whom she has not seen for years, telling her that she is at the hospital, at the bedside of their mother who has just had a cerebral hemorrhage. But Emma hasn't seen her mother since she herself, on her fortieth birthday, tried to suffocate her older sister in a gesture of madness that no one has ever managed to understand. A trauma she had hidden from her whole family, telling them that her mother had been dead for years. "Insomnia", the new Thriller by Sarah Pinborough author of the phenomenon book "My friend Adele", reads like a waking nightmare. Little by little, Emma, ​​who no longer sleeps at all, sees her life shattered following bizarre events that occur around her. Her son starts drawing strange things, her sister seems very close to her husband, her daughter doesn't want to talk to her anymore. Emma finds herself accused of acts of which she has no memory, the insomnia making her lose her mind. And despite an outcome bordering on the fantastic, we don't regret having stayed awake!
"Insomnia", by Sarah Pinborough (LCLattes, 379p.)
A cult novel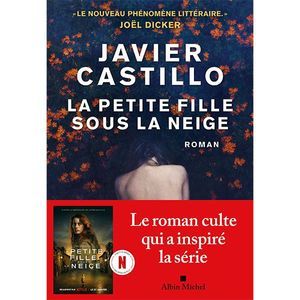 On November 26, 1998, Aaron Templeton, his five-month-pregnant wife Grace, and their three-year-old daughter Kiera attend the Macy's Grand Parade in downtown New York. The little girl perched on her father's shoulders asks for a ball, Aaron gives in, takes her to buy one, puts her on the ground, and following a movement of the crowd, the girl disappears. We will never find her. Does this pitch ring a bell? Normal, because "The little girl in the snow" by Javier Castillo is indeed the book from which the eponymous series from Netflix, which is currently a hit on the platform, was adapted. Except that the action takes place in Spain, in the province of Malaga where the author is from, and that little Kiera, on the screen, is called Amaya. We find the same characters in writing: the devastated parents, who will lose their baby, and will end up separating. And especially Miren, this young journalist crushed by a collective rape, who will not stop looking for the little girl. Because five after her disappearance, Kiera's mother receives a tape of her daughter, alive and well, playing in an unfamiliar room. And this, on each birthday of his child. Thrilling. Even for those who have seen the series until the end.
"The little girl in the snow", by Javier Castillo (Albin Michel, 381p.)