Published on March 28, 2023 at 11:33 am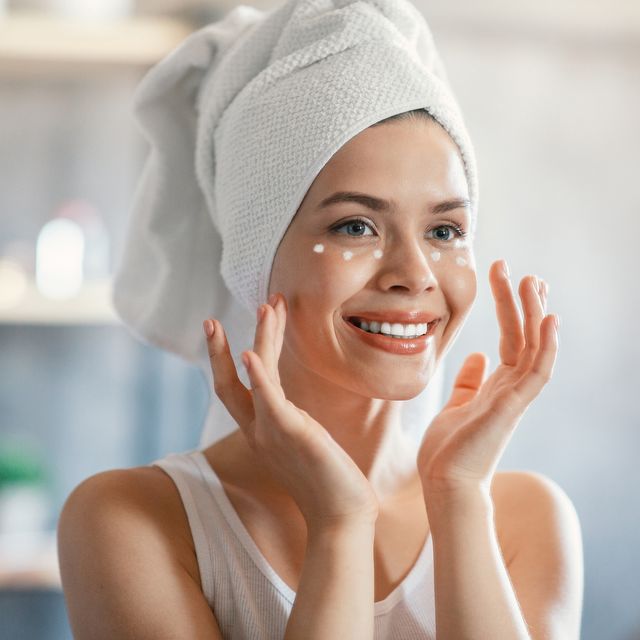 Created by the Ole Henriksen brand, this cream specially designed for the eye contour promises to illuminate and lift the look. Zoom on this best-selling product.
Fatigue, stress, external aggressions… The eye contour is an area that is particularly sensitive to the little hassles of everyday life. At stake ? Puffiness, dark circles and fine lines mark the eyes and considerably dull the complexion. To remedy this, we do not hesitate to use and abuse treatments specially designed for this fragile area. Whether in the form of a serum, cream or gel, the options available to us are many and one of them is a huge success since it is sold every two minutes around the world. . The product in question? Ole Henriksen's "Banana Bright + Eye Cream".
A real bestseller
Available at Sephora, this eye contour cream is one of the brand's best-selling products and the brand's top-selling skincare product. The reasons for such success? A formidable effectiveness against dark circles, fine lines and crow's feet. At the heart of its formula, we find vitamin C, collagen and gold (yes, yes), three ingredients that work in synergy to hydrate, smooth and brighten the underside of the eye. But that's not all. Mineral pigments and banana powder are also used in the composition of this star product to reflect light and instantly correct the color. The good news ? The original formula of "Banana Bright + Eye Cream" has been slightly reformulated to satisfy all skin types, even the most sensitive. Nothing to deprive yourself of.