Published on April 02, 2023 at 10:33 a.m.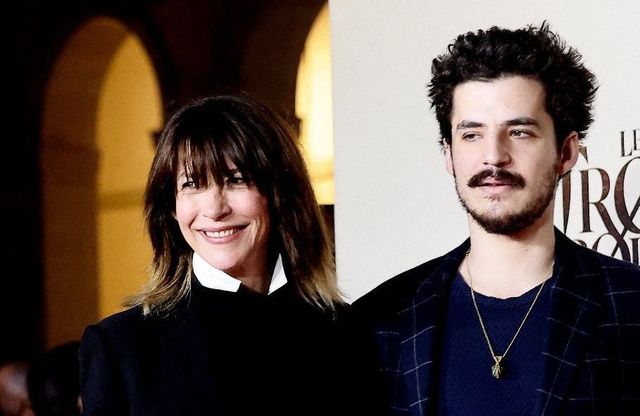 A very remarkable release.
On the occasion of the preview of the film "The Three Musketeers: d'Artagnan", on March 21 in Paris, Sophie Marceau, who recently unveiled a very daring new look, was accompanied by her son Vincent on the Red carpet. A particularly remarkable mother-son appearance, because it is very rare.
Very secretive about her two children with whom she rarely appears in order to preserve their privacy, Sophie Marceau sometimes makes exceptions, mainly during the red carpet. This was the case in March since the actress chose to appear on the arm of her 27-year-old son Vincent Żuławski.
Read also: Sophie Marceau: "Trying to be 20 when you are 50 is ridiculous"
A happy and proud mother
Radiant on the red carpet, Sophie Marceau did not hide her pride in posing on her son's arm for the occasion. Born from his marriage to director Andrzej Zulawski, who died in 2016, Vincent Żuławski wore a particularly suitable look for the occasion with a mustache and a goatee. A fitting choice with the musketeers of the film inspired by the work of Alexandre Dumas. Passionate about cinema, like his illustrious parents, Vincent Żuławski studied in New York.
But rather than an actor, like his mother, he is destined for a career as a director, like his father, and has already made a short film presented at the Cabourg film festival. He also gives acting lessons to train future actors.
The film "The Three Musketeers: d'Artagnan", with Vincent Cassel and Romain Duris, will be released in cinemas on April 5th.