Published on March 24, 2023 at 4:28 p.m.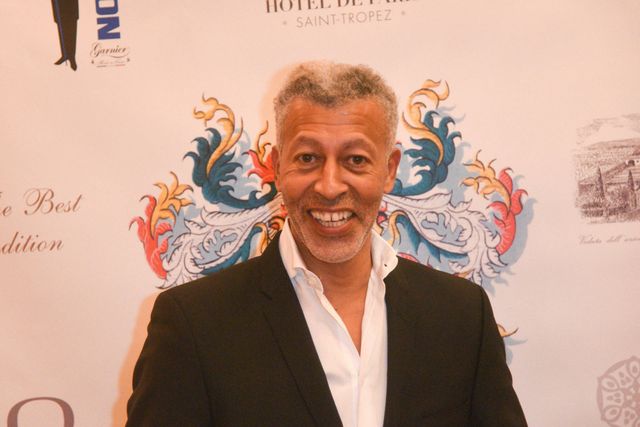 Presenter of the night newspapers of the BFMTV news channel, journalist Rachid M'Barki is at the heart of a case of foreign interference. An investigation was opened "recently".
An investigation opened by the courts, a journalist from the first news channel in France who denies having been the object of foreign interference, an enterprising lobbyist: the Rachid M'Barki affair has not yet revealed all its secrets.
A preliminary investigation was opened in Paris after the complaint against X filed by BFMTV for suspicion of interference in the work of Mr. M'Barki, who has since been dismissed.
The investigation was opened "recently", said one of the sources, and entrusted to the sub-directorate of economic and financial affairs of the Paris judicial police.
The National Financial Prosecutor's Office (PNF), which did not wish to confirm the information, only indicated that it had received "a divestiture from the Paris prosecutor's office". This investigation gives a judicial turn to a case that until then resembled the scenario of a spy film.
Dismissed in February for serious misconduct
Presenter of the night newspapers of BFMTV and "Bring in the accused" on RMC Story, Rachid M'Barki was dismissed in February 2023 for serious misconduct by the Altice group, to which these channels belong. A complaint against X for passive corruption and breach of trust has been filed.
In question, suspicions of foreign interference in his work as a presenter of the night newspapers on BFMTV. This concerns a dozen briefs illustrated with images, relating in particular to Russian oligarchs, Qatar or Western Sahara.
The 54-year-old journalist was implicated in an international investigation by the collective of journalists Forbidden Stories, to which the investigation unit of Radio France and the newspaper "Le Monde" contributed for France.
Disinformation and "media lynching"
Published in mid-February, this investigation pointed to the activities of an Israeli company, nicknamed "Team Jorge", specializing in disinformation for the benefit of various clients, including states.
"I am accused of having failed in my professional ethics by passing unverified information on the air and suggesting that I would have been paid for it. All of this is false and is pure slander", assured Mr. M'Barki on Wednesday March 22 during his hearing by a parliamentary commission of inquiry into foreign interference.
While deploring a "media lynching", he nevertheless admitted having aired images provided at his request by one of his "informants", a lobbyist named Jean-Pierre Duthion, whose name appears in the Forbidden Stories survey.
Among these images, some related to an economic forum between Morocco and Spain organized in June in Western Sahara.
"These were neutral images," argued Mr. M'Barki, denying that he had ever been paid by Mr. Duthion. The journalist assured that he had "at no time had the impression" that Mr. Duthion "could work for someone who was trying to manipulate information".
Heard Thursday by the same parliamentary commission of inquiry, the director general of BFMTV, Marc-Olivier Fogiel, however declared that this lobbyist had tried in vain to influence the work of another journalist of the chain, against remuneration. "Mr. Duthion tried to contact other BFMTV journalists after the departure of Rachid M'Barki (…) to offer them other types of information, in quotation marks, which did not hold their interest" , revealed Mr. Fogiel. He says he was warned by these journalists and then passed on the information during the internal investigation.