Published on March 24, 2023 at 2:40 p.m.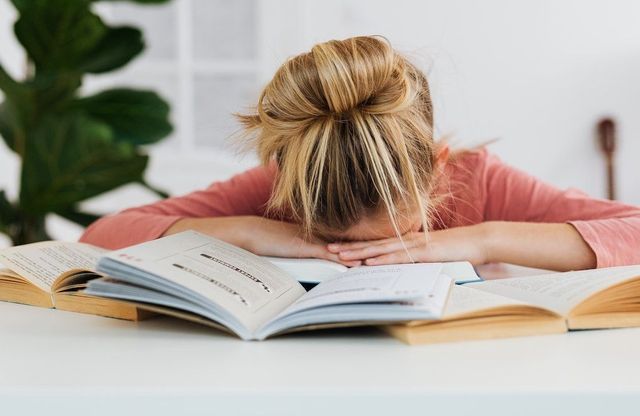 Bad report cards deter 23% of young people who do not plan to go to higher education, reveals a study carried out by GoStudent, and unveiled this Thursday, March 23.
Last straight line for Terminale students, who have until April 6 to confirm their wishes on Parcoursup. A decisive step, where school report cards and baccalaureate marks are scrutinized. For high school students who doubt their abilities or the quality of their record, this period can be particularly stressful.
According to a study carried out by GoStudent among 1,000 young people in France, including 435 aged between 14 and 16, the loss of confidence in the future begins at an early age. Indeed, 28% of students aged 14 to 16 say they do not plan to pursue higher education. Among them, nearly one in four teenagers (23%) believe that they will not obtain high enough marks to access it. A discouragement that concerns both boys (25%) and girls (21%). For good reason, the marks of the last two years of high school (Première and Terminale), are the first criterion for selecting establishments. And for the first time, this year, the marks of the baccalaureate specialty exams will be taken into account in the Parcoursup file. In addition, 37% of young people who do not wish to pursue higher education prefer to enter working life directly.
Read also >> What if Twitter helped students to concentrate?
"Reassure", the key word to restore confidence in students
Faced with the dropout of a student, Virginie Mandreux, professor on the online tutoring platform GoStudent, and orientation coach, recommends acting quickly. "To reassure a child who has lost confidence is to explain to him that his work will eventually be rewarded, that he is not alone, and that he has other strings to his bow, a personal experience that will makes it possible to compensate for one's grades, for example", emphasizes the expert. "Reassuring a young person who has no career plan means looking for solutions with him. Maybe he didn't choose the right specialties? Some courses offer a year of refresher courses to allow young graduates who have not followed the correct course to be able to integrate the course that interests them. »