Published on March 24, 2023 at 5:02 p.m.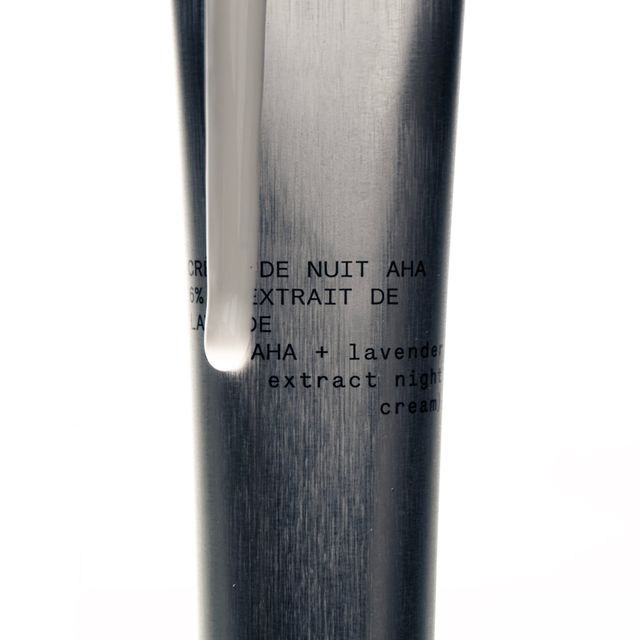 Our favorite of the moment? The new evening routine from Typology to take care of the skin before bedtime!
For a few years now, Typology has been seducing us with its skincare products with natural and minimalist formulas. And she's not done! Witness her latest skincare routine designed for the night. On the menu in particular: two treatments concentrated in AHA which allow a chemical exfoliation of the skin in order to eliminate the superficial layers of the epidermis. Thus, the ritual will allow to refine the skin texture, to unclog the pores and to find a regenerated and smoothed skin. But that's not all ! These exfoliating acids of different molecular sizes also penetrate the depths of the epidermis for long-term results. In this range, there is therefore a peeling mask – to be used once or twice a week to reduce the appearance of blackheads and restore radiance to the skin. And, a night cream (the brand's first, and which we love) with exfoliating properties that can be used daily to resurface the skin night after night. Its plus? Its content of lavender essential oil (therefore beware of allergies, pregnant or breastfeeding women) whose sweet smell soothes us before bedtime. On the use side, it is advisable to start with a gradual application, in other words twice a week to see if your skin supports the exfoliating acids present in the product (such as glycolic acid (5%), mandelic acid (1 %) and extracts of pink grapefruit rich in fruit acid as well). Then, if the skin adapts well (like for us), it is possible to increase the rhythm until the daily application. A last recommendation (and not least): this treatment can increase the sensitivity of the skin to the sun, do not forget to apply sunscreen in the morning and limit exposure as much as possible.
The peeling mask (€27.90 for 50 ml) and the exfoliating cream (€23.80 for 50 ml) are available on the website: www.typology.com.