Published on March 24, 2023 at 5:20 p.m.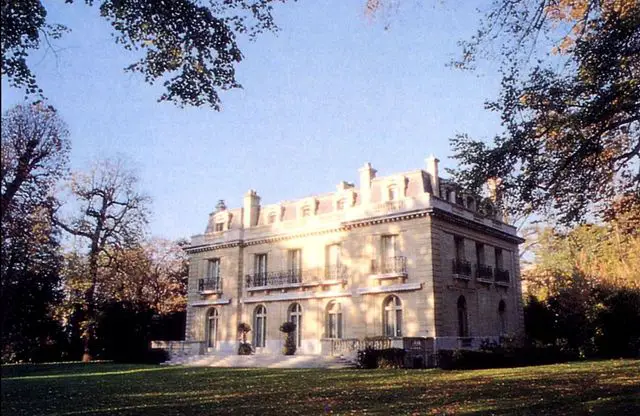 Located in the Bois de Bologna, Villa Windsor will soon open its doors to the public. The royal residence once housed ex-King Edward VIII and his wife Wallis Simpson.
Did you know that a residence that housed members of British royalty was nestled in the Bois de Bologna, in Paris? Fans of the royal family and the series "The Crown" will answer yes… Until then closed to the public, the Windsor villa should open its doors for the first time in the summer of 2024, after restoration work led by the Foundation Mansard. The latter, which specializes in heritage conservation, will also be in charge of its management. A decision taken at the Paris Council on March 16. We do not yet know the details of the rehabilitation plan, but it would seem that a café-restaurant as well as ephemeral exhibitions are on the program.
Read also >>> Royal wedding: Edward VIII and Wallis Simpson, the scandal that shook the British monarchy forever
A residence with a royal past
Villa Windsor has been owned by the City of Light since its construction in 1859. Built on an area of ​​11,000 m2, the fourteen-room house was inhabited successively by the Renault family, then General de Gaulle in the late 1940s. But it is above all thanks to its royal tenants that the villa acquired a some notoriety. Between 1953 and 1986, after his abdication, Edward VIII and Wallis Simpson came to find refuge there. Now Duke of Windsor – he has renounced all claims to the throne of England to marry the chosen one of his heart – the uncle of Queen Elizabeth II and his wife make it their main residence. Many social events are then organized there. The mansion was once again vacant when Wallis Simpson died in 1986, fourteen years after Edouard's death.
The city of Paris then rents the building to a certain Mohamed Al-Fayed. An Egyptian businessman, who is none other than the father of Dodi Al-Fayed, the last companion of Diana Spencer. The story goes that the two lovebirds would have visited the house on August 31, 1997, a few hours before the tragic accident which cost them their lives under the Alma bridge. As you will have understood, the walls of the Villa Windsor are charged with a heavy past…