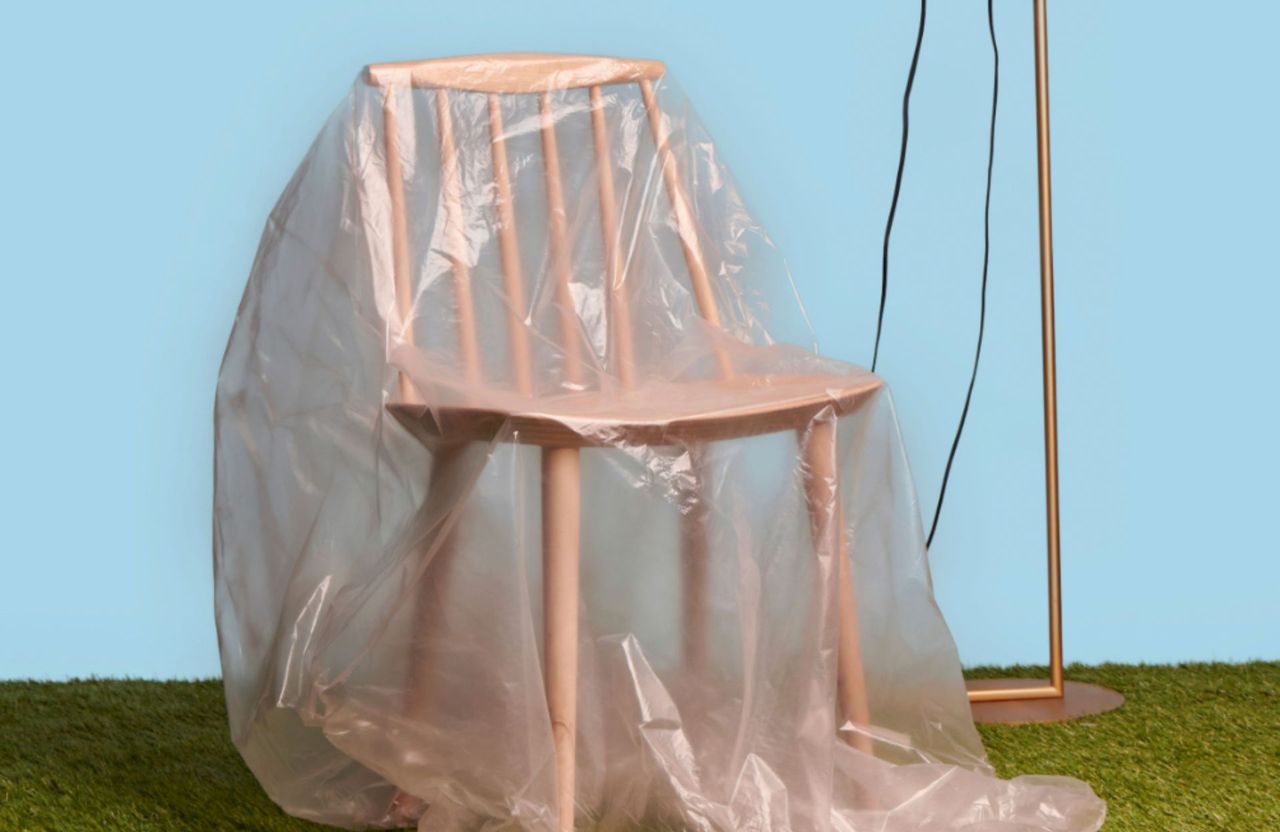 Unsold items, customer returns, order errors, damaged parts… For years, stocks of furniture have been piling up in Vitra's warehouses, without the company knowing what to do with them. When more and more customers asked him to take back the pieces they no longer used, the publisher thought about how to give new life to this so-called "second-hand" furniture. Several furniture manufacturers are faced with the same question: what to do with these pieces that are impossible to sell, but in too good condition to be thrown away? A question that has become significant since the promulgation in January 2022 of the AGEC law (Anti-Waste for a Circular Economy) which obliges distributors to take back used furniture and mattresses from their customers free of charge. This text is part of a global awareness of environmental problems, driven in particular by major brands.
Read also: The 8 commandments of the perfect bargain hunter
Thinking about furniture in a more ethical and responsible way
"The first generation of Vitra founders established the business foundations of the company, the second developed the cultural mission side with the establishment of the Vitra Design Museum and the Vitra Campus, and the third placed the safeguard of the environment as a value. flagship of the brand, a heritage that it wishes to pass on to the fourth generation," explains Roman Ehrhardt, General Sales Manager. Result: by promoting circularity as a central pillar of its policy, it has developed "circle stores" in Europe where second-hand items are sold. It has also launched a collaboration with subcontractors like Bluedigo. Its founder, Maxime Baffert, found that when companies move, furniture, even in good condition, is thrown in the dumpster. A huge waste "especially for furniture which, unlike computer equipment, is not affected by obsolescence, and whose potential for circularity is immense. The obligation to include 20% of reconditioned furniture for public tenders will make it possible to generalize this practice," he says. Office furniture is not the only one affected by the obligations resulting from Corporate Social Responsibility (CSR): there is an increase in ephemeral sales of objects that have already lived.
The imperfect, the refreshed, the damaged take the lead
The publisher The Socialite Family with its "Les Imparfaits" sale, or the distributor Made in Design with its "Unpacked, le grand déballage" clearance sale have both offered sales of exhibition products, old collections and slightly imperfect, in a scenography inspired by a move. An approach orchestrated for years by Ikea, which has placed a second life space in most of its stores where end of series items, display items, damaged products are presented… The Swedish giant is going even further by offering to take back used items against a coupon. Ditto at Ligne Roset, which exchanges its customers' "Togo" sofas for a credit note, before reupholstering them and putting them on sale on a dedicated platform, with the promise of a very short delivery time. In short, rather than selling your own furniture online, you "return" it!
Initiatives that fit with the mores of the time, eager for second-hand. They are boosted by sites like Selency, Catawiki, Vinted or Leboncoin, feeding the appetite for vintage, old pieces and patinated objects. "Imperfection has become a value assumed by customers who mix new and second-hand, vintage and contemporary at home", deciphers Roman Ehrhardt (Vitra). A trend that can also be found in the business world: "While at first we targeted SMEs and start-ups, more and more large groups are using our used office furniture , analyzes Maxime Baffert (Bluedigo). We are seeing a real transformation of minds that is going in the right direction. »
Looking for bargains
Half of French people have already resold furniture and 30% of second-hand furniture buyers are "deco addicts", according to a study on "The French second-hand furniture market" revealed in October 2022 by the House Institute. "This means that a third of buyers are connoisseurs, estimates Christophe Gazel, director general of the Institute and instigator of this study. In the past, brands feared that the second-hand market would compete with them, now they think, on the contrary, that it reinforces its "thickness", its reach, especially among the younger generations, very attentive to these social movements. A youth equally attentive to the price of objects and seeking to afford classics at a lower cost. Goldsmith Christofle understood this well when he launched his vintage collection. "Rather than re-editing old pieces, we preferred to focus on what already exists. First, we hunted down old cutlery and accessories, then carried out a whole process of identification, authentication and restoration, explains Caroline Radenac, in charge of heritage at the goldsmith. Our wish is to desecrate silverware. »
A new logistics
To move up a gear, this still experimental activity will have to be structured in the years to come around effective channels. "For second-hand furniture, we go through a specialized subcontracting company, a new player with whom we are collaborating," explains Tristan Lohner, deputy general manager of the distributor RBC. Because this second-hand proposal requires new logistics. Showrooms do not have the capacity to stock these models, nor the know-how to repair the parts, hence the idea of ​​subcontracting. "This is the case today in clothing stores, which can outsource their second-hand corners to specialized independent brands, or even forge partnerships with second-hand specialists such as Selency for example", explains Christophe Gazel (House Institute).
Thus, Gautier, French manufacturer of contemporary furniture, will launch its second-hand shop on the online sales site for second-hand furniture Izidore. "Today, all furniture brands are considering organizing a second-hand offer," says Maxime Baffert. A unanimous and essential reflection at a time when there is a scarcity of raw materials, when family furniture is no longer transmitted from generation to generation and when two million tons of furniture are still thrown away each year by the French.