Published on March 24, 2023 at 12:06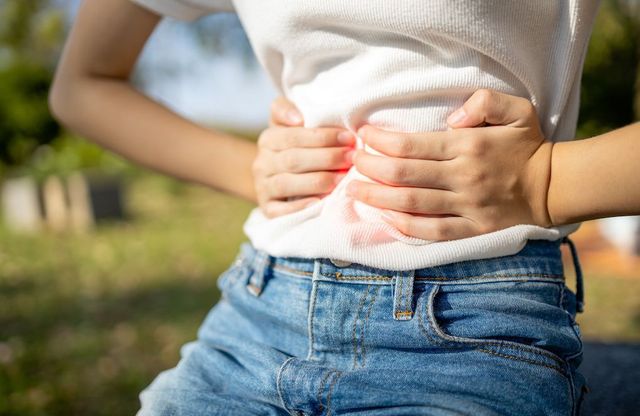 Strains of Shigella sonnei, responsible for shigellosis, circulate in France. Very resistant to antibiotics, this bacterium worries the Institut Pasteur.
Shigellosis, a disease that causes "bloody diarrhea", has been spreading in France in recent years, and is worrying experts. The Pasteur Institute recently sounded the alarm, while strains of Shigella sonnei, particularly resistant to antibiotics, are spreading in France, reports "20 Minutes". This bacterium, which generally circulates in developing countries and in tropical regions, due to the lack of hygiene and sanitary infrastructure, in particular, has been identified in several outbreaks. But what is it exactly?
Shigellosis, caused by Shigella bacteria ("enterobacteriaceae, or bacteria of the digestive tract"), is a highly contagious diarrheal disease, indicates the Institut Pasteur. Responsible for several epidemics around the world, this pathology, also called bacillary dysentery, kills around 200,000 people a year, including 65,000 children under the age of five. "Beyond mortality, its high epidemic potential, the emergence of resistance to antibiotics and the morbidity linked to the long-term consequences due to recurrent infections constitute a major public health problem", specifies the French foundation.
Read also >> Microbiota: How do prebiotics balance the intestinal flora?
Symptoms and Complications
Shigellosis is an acute infection of the small intestine, says the "MSD Manual". The bacteria eventually invade the cells of the intestinal wall and the lining of the colon, leading to severe inflammation and tissue destruction. Its direct contagion is through the faecal-oral route, while the indirect contagion is through contaminated food or objects.
Several symptoms may appear: abdominal pain, vomiting, very frequent and numerous stools, glairo-bloody and purulent, which can sometimes cause bleeding, fever and a deterioration in general condition, details the Institut Pasteur.
Complications can also occur, especially in infants and young children. Severe forms of shigellosis are characterized by hypoglycemia, dehydration due to fever and diarrhea, acute renal failure or even intestinal obstruction. In some cases, this development can lead to the death of the patient.
Treatment of shigellosis
The treatment of shigellosis essentially involves rehydration and, generally, "the patient recovers spontaneously" in three to four days. Antibiotics can also help cure. However, the emergence of multi-resistant strains requires the use of rarer and much more expensive antibiotics (fluoroquinolones, 3rd generation cephalosporins and azithromycin).
"Scientists have found that the proportion of these XDR strains (extensively drug-resistant, editor's note), resistant to almost all the antibiotics recommended for the treatment of shigellosis, increased significantly until reaching a peak in 2021: 22.3% of all strains of Shigella sonnei were highly resistant that year (corresponding to 99 cases)," reports the Institut Pasteur. In France, shigellosis circulates in particular within the male homosexual community. The Institut Pasteur is responsible for monitoring these cases in mainland France and overseas, with the National Reference Center for Escherichia colo, Shigella and Salmonella (CNR). A vaccine strategy is also under development.
These extremely antibiotic-resistant strains have also been detected in England, the United States and Australia, and specialists expect further outbreaks to come.