Fela Anikulapo-Kuti is the creator of theafrobeat, an explosive cocktail born from the encounter between jazz, soul-funk and high-life, traditional West African music. Trained in the school of Black Power and Pan-Africanism, the spiritual son of Malcolm X and Kwame Nkrumah knew how to ignite the hearts of the outcasts of Nigerian society and of Africa as a whole, thanks to songs written in pidgin, the English creole of the suburbs of Lagos.
By denouncing corruption, dictatorships, the stranglehold of multinationals, Fela, the Black President, suffered the wrath of successive political leaders and their military juntas. Humiliation, beatings, imprisonment, torture punctuated the daily life of this sound warrior until his death in 1997.
Since then, Femi, his eldest son, and Seun, his youngest, have taken up the spiritual and musical torch, imposing their mark while respecting the family heritage.
In "Questions of Africa and the Indian Ocean", Fela Anikulapo Kuti talks about the political commitment of his music (RFI, 21.12.1983)
2 min
To talk about it
François Bensignor, music journalist and author of a biography on Fela
Philippe Conrath, former music journalist at Liberation and director of the Africolor Festival and the Cobalt label
Francis Kertekian, former manager and publisher of Fela's discographic work, founder of the FKO label
René Lenoble, former tour-manager of Fela
Bernard Matussière, photographer
Femi Kuti, eldest son of Fela
Tony Allen, ex-Fela drummer
Selected bibliography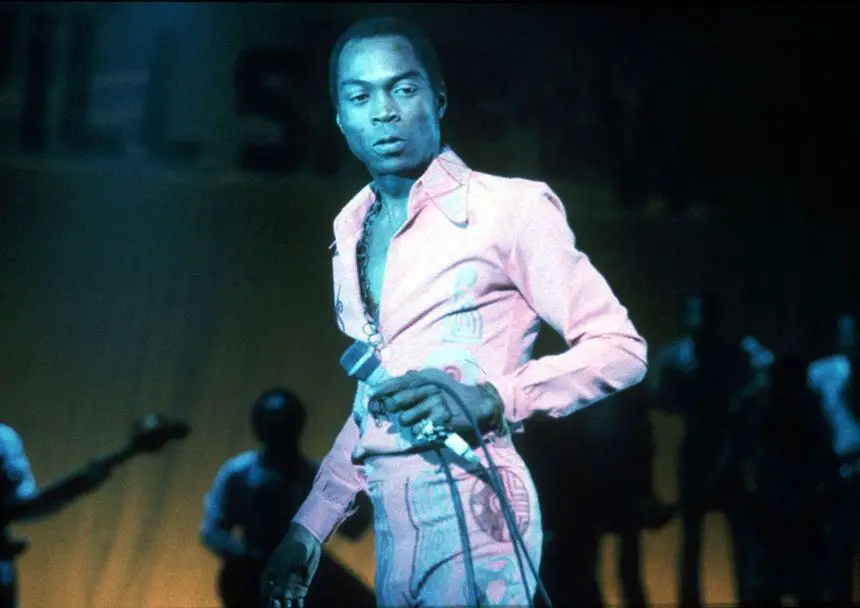 Selective discography
Fela Anikulapo Kuti: Complete boxset (FKO Music, 2010), the complete recording work of Fela gathered in a box of 26 CDs + 1 DVD with a detailed booklet and a biography of the artist
Fela Anikulapo Kuti: Anthology Volumes 1 & 2 – Included Bonus DVDs
Fela!a musical written, directed and choreographed by Bill T. Jones, first performed in 2008 as part of the "Off-Broadway" shows and then at the National Theater in London.
Fela – The original Broadway cast recording (album). The soundtrack of an impressive and incomparable Broadway musical retracing the life of Fela Anikulapo Kuti. Fela is performed by the incomparable Sahr Ngaujah who is accompanied on stage by members of the group Antibalas. The 16 compositions of FELA, interpreted every evening in front of a full house, are included in this CD with, among others, performances by Funmilayo (the mother of FELA) played by Lilias White and Sandra Izadore Smith (the American friend of Fela ) performed by Saycon Sengbloh. The record was produced by multiple Grammy-nominated Robert Sher
Femi Kuti, Africa for Africa (Home Label, 2010)
DVDs:
Music is the weapon (fist music ) directed by Stéphane Tchal-Gadjieff and Jean-Jacques Flori (1982, FKO Music, visual/2002 Barclay, a Universal Music label)
Music
MOP (Movement of the people) Political Statement 1 (Live in Amsterdam) Fear not for men (Stalemate/Fear not for Man) Weapon You gimme shit I give you shit (Live in Amsterdam) VIP (VIP) (Authority Stealing) my lady frustration (Koola Lobitos64-68/The 69 Los Angeles Sessions) Young Ko Ku (Open and Close) let's start (Fela With Ginger Baker live) Shakara (Shakara/Fela's London Scene) Water No get Enemy (Expensive Shit) JJD (JJ) Blackman's Cry (Fela With Ginger Baker live) Amaechiblues Unnecessary begging (JDD)
News
To view this Youtube content, you must accept cookies Advertisement.
These cookies allow our partners to offer you personalized advertising and content based on your browsing, your profile and your centers of interest.
Generic
A documentary by Jérôme Sandlarz, directed by Anne Franchini. Sound recording and mixing, Benjamin Vignal, Claude Niort. Coordination, Matthieu Garrigou-Lagrange, Anaïs Kien. Ina, Hervé Vanno and Anne Delaveau archives. Production assistant, Anne de Biran, With the collaboration of Annelise Signoret from the Radio France Library. New webpage, Sylvia Favre-Steyaert.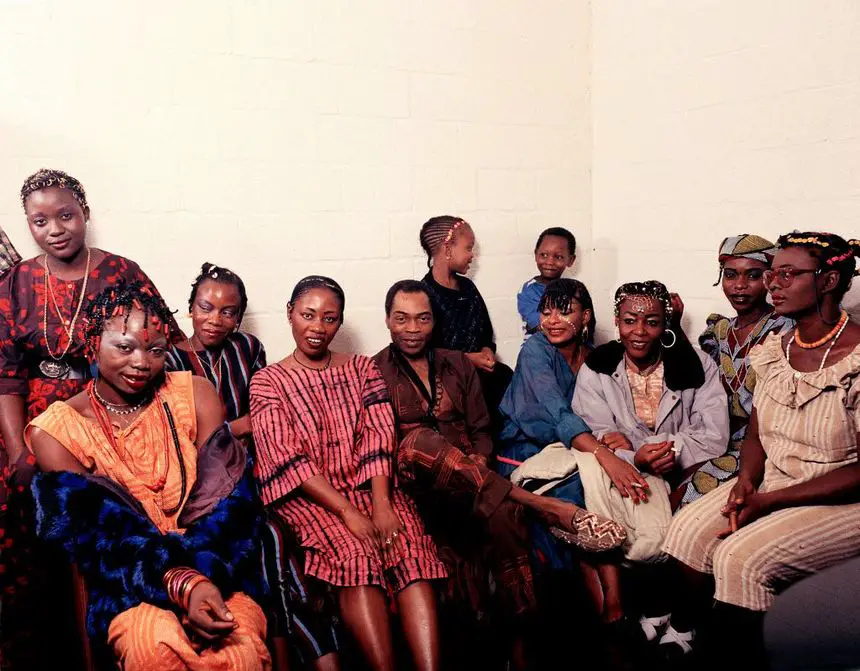 For further