Published on March 25, 2023 at 11:09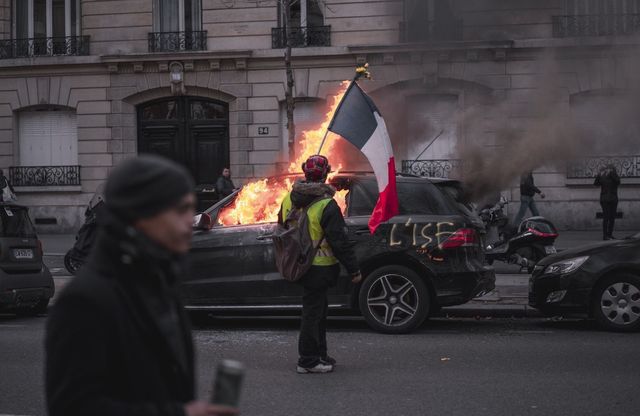 At the end of a new day of protest punctuated by incidents on Thursday, the Iranian Foreign Ministry called on France to listen to opponents of pension reform.
"Those who sow the wind reap the storm," Nasser Kanani, spokesman for Iran's Foreign Ministry, said on Twitter. "This kind of violence contradicts giving others moral lessons. We do not support destruction or riots, but we maintain that instead of creating chaos in other countries, you should listen to the voice of your people and avoid using violence against them".
Iranian Foreign Minister Hossein Amir-Abdollahian also reacted on Twitter: "We strongly condemn the repression of the peaceful demonstrations of the French people. We call on the French government to respect human rights and refrain from using force against the people of their country who are peacefully pursuing their claims. »
The spokesperson refers to the criticisms issued by France, as well as other countries, in the face of the violent repression of demonstrations in Iran for several months. As a reminder, the regime has been strongly contested since the death of Mahsa Amini, a young woman who was arrested by the morality police last September for having worn her veil incorrectly.
Since then, several hundred people have been killed during the protests. Thousands more have been arrested and detained. The Iranian authorities defend themselves by calling these events "riots", but the dispute continues.
The European Union, as well as the United States and the United Kingdom announced sanctions against Tehran following this repression.