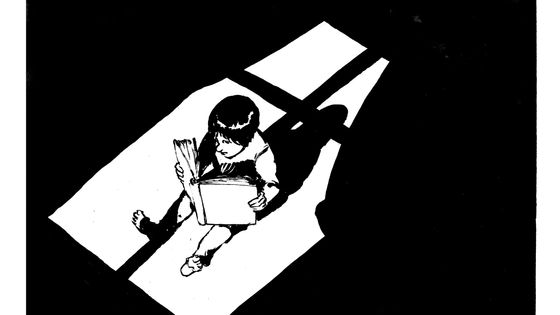 A Experience signed Thomas Guillaud-Batailleproduced by Veronique Samouiloff
-new listening for this program originally broadcast on June 9, 2019-
April 15, 2019 AD: Notre-Dame de Paris burns, its century-old frame falls to ashes before the eyes and dumbfounded smartphones of the whole world. And Thomas Guillaud-Bataille wonders about his Christian roots. Then begins a sound log where Notre-Dame in flames, her daughter, her mother, Michelangelo's Pieta, the apostle Thomas, her son, her father, Jean-Jacques Goldman, Pasolini, a fake monk and a true priest.
Through the account of a few episodes of his life, Thomas Guillaud-Bataille questions his ambiguous relationship to Christianity and the idea of ​​transcendence. He indulges in confessions: the confessions of a paradoxical atheist, who loves the Bible, churches and blasphemy. He also imagines God, he fantasizes about him, he asks himself radio questions about him: What does his voice sound like? Does God hear us? Did God create the sounds of the world? And if yes, how ? If God existed, wouldn't he be the craziest of sound creators, capable of mixing all the sounds in the world live? And what is the brand of his editing software, to God?
For further
Find the constellations of Thomas Guillaud-Bataille and his team on

The Surgingan exploration of the arts through the web

Find the sound creations of Thomas Guillaud-Bataille on

Art Radio
Generic
With : Anouk, Sylvie, Joachim, Alain and Jean-Paul Guillaud-Bataille, Eric Lorinet, Isabelle Cipris and Sasha Alunni
With the voice of: Francois Perache
Musics: "Hallelujah" by Leonard Cohen, performed by Jeff Buckley; "Since you're leaving" by Jean-Jacques Goldman
Drawing :
This illustration is signed Ludovic Lalliatformer student of the Atelier de Joann Sfar des Beaux-Arts de Paris, whose images can be found on Instagram:
@ludoviclalliat
Sound recording : Marcos Darras, Marc Garvenes and Eric Boisset
Mixing: Claude Niort
Achievement : Veronique Samouiloff
A sound creation by Thomas Guillaud-Bataille
Thanks
Thanks to Christophe Rault and Felix Blume