Published on March 26, 2023 at 12:06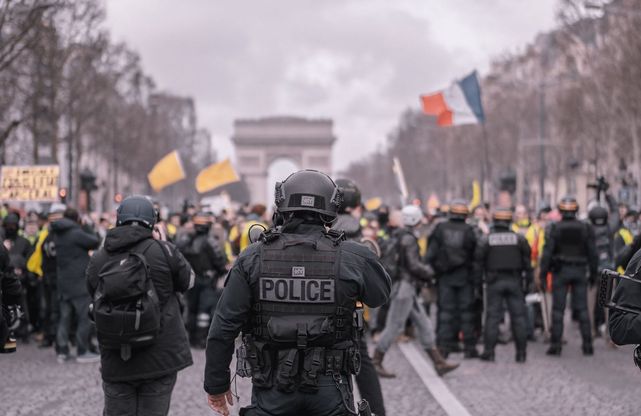 During a summit in Brussels on Friday March 24, the head of state was questioned about the social crisis which has been shaking the country for several months. He said he was ready to discuss with the unions.
As protests continue across France, Emmanuel Macron seems willing to ease tensions with the population. As proof, he reached out to the unions.
"I myself indicated on Wednesday our availability to move forward on subjects such as professional wear and tear, end of career, retraining, working conditions, remuneration in certain branches. I am at the disposal of the inter-union if it wishes to come and meet me to move forward on all its subjects, "said the French president. A change of tone which appears necessary after several months of mobilizations against the pension reform.
However, he does not intend to backtrack on the pension reform. This is currently being studied by the Constitutional Council, which should render its decision within a month. Until then, the head of state has every interest in trying to ease the tensions between the government and the street.
The inter-union will not respond to the outstretched hand of the Head of State
Laurent Berger, the secretary general of the CFDT, wished "a time of dialogue" with the president. A CGT executive, meanwhile, believes that this call "is not worth it". According to information from France Télévisions, the intersyndicale will not respond to the Head of State.
On March 8, however, the unions had asked the president to restore dialogue. Emmanuel Macron had opposed them and Prime Minister Elisabeth Borne had redirected them to the Minister of Labor Olivier Dussopt. The inter-union had asked the Head of State "to organize a citizen consultation [sur les retraites] as soon as possible. A request to which he has remained deaf to this day.