He discovers, by carefully documenting himself in other libraries than the one he aims to rob, that there is at Mont Sainte-Odile a blind room adjoining the library, where no one ever goes because no one knows its location. existence, and which is a secret passage, as in the tales. And our thief manages to find the access, and the keys.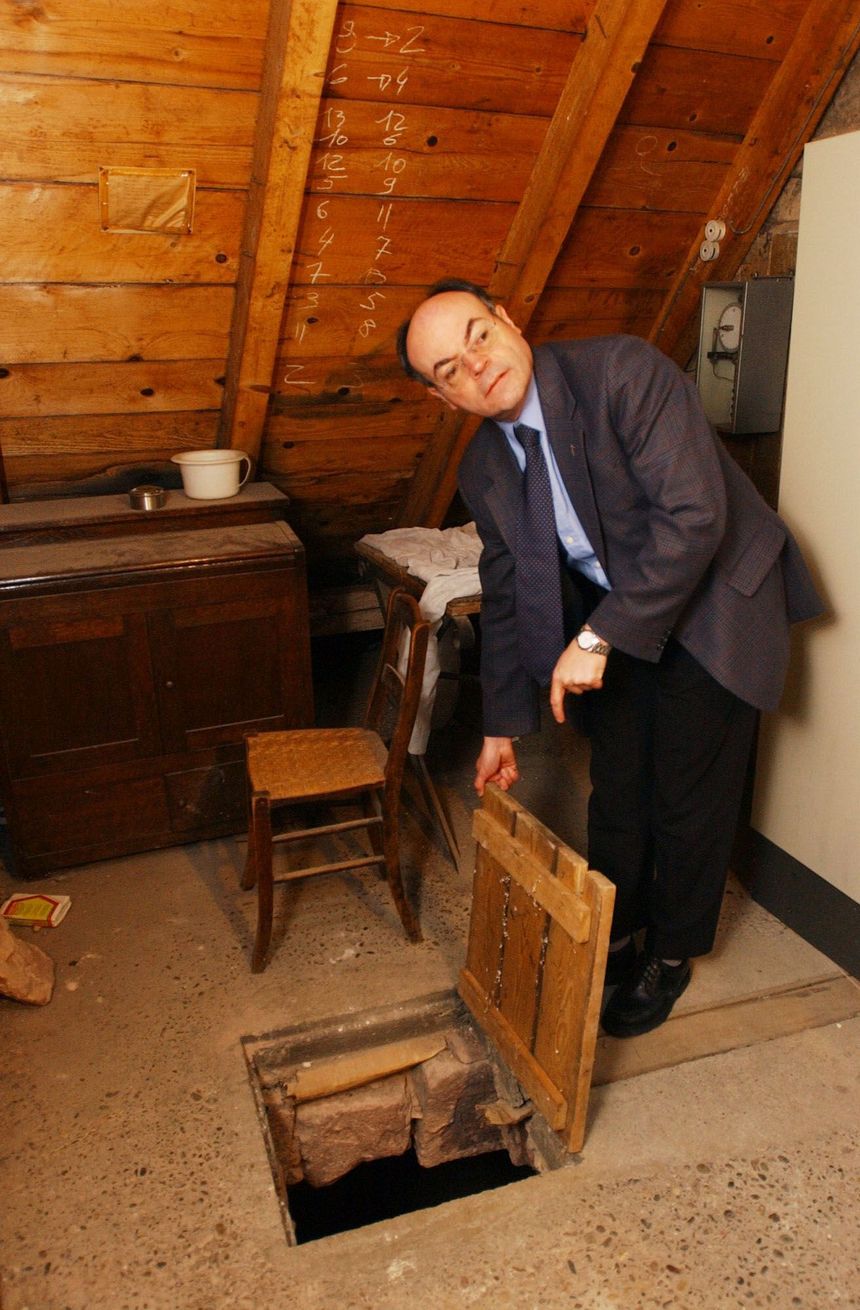 It was after seven hours of presence on the spot that Stanislas Gosse was arrested by the gendarmerie, on the morning of May 19, 2002, after his sixth night visit. He put up no resistance, instantly recognized the facts, led the Pandoras to his home in Illkirch-Graffenstaden, and the latter carried off the fruit of our man's larceny. 1,152 volumes!
The news item is not bloody, but is immediately extremely publicized.
All of the stolen books were recovered, but the thief had hidden the monastery stamps under ex-libris in his name, and he was charged, at the Saverne court, ten euros in restoration per book, in addition to eighteen months in prison, suspended, for theft by trickery and escalation. The conviction is not entered in his criminal record, which leaves him the right to continue to exercise his teaching profession.
However, there are still gray areas on the motivations and the sincerity of the burglar. The good boy may not have said it all.
About the trial of the thief of the Mont Sainte-Odile library, Father François Geisler, representative of the Archbishop and Cathy Petit, Stanislas Gosse's lawyer (France Bleu Alsace, 12.06.2003)
1 min
To talk about it
Paul-Antoine Dantès, curator of the Mont Sainte-Odile library
Helga Rébert, old bookseller in Strasbourg
Sébastien Bender, lawyer
Max Geneva, writer
Alain Donius, director of Mont Sainte-Odile
Monique Heitzler, journalist at Latest News from Alsace
Generic
A documentary by Olivier Chaumelle, directed by Marie-France Nussbaum. Put in the current format, François Teste. Sound recordings, Jean-Pierre Pernel. Coordination, Christine Bernard. Archives Ina, Clary Monaque. New webpage, Sylvia Favre-Steyaert.
For further
Rebroadcast on 23.09.2003.