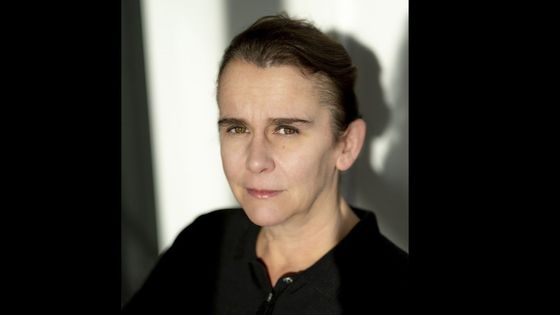 Reading
Roland Barthes : "Rash"
In Schumann's Kreisleriana, I don't really hear any note, any theme, any drawing, any grammar, any sense, anything that would allow us to reconstitute any intelligible structure of the work. No, what I hear are blows: I hear what beats in the body, what beats the body, or better: this body that beats.
[…] the Schumannian body only knows (at least here) bifurcations; it is not constructed, it diverges, perpetually, according to an accumulation of interludes; it has, of meaning, only this vague idea (the vagueness can be a structural fact) which is called significance. The function of the sequence of intermezzi is not to make contrasts speak, but rather to accomplish a radiant writing, which then finds itself much closer to the painted space than to the spoken chain. Music, in short, at this level, is an image, not a language, in that every image radiates, from the rhythmic incisions of pre-history to the cartoons of comic strips. The musical text does not follow (by contrasts or amplification), it explodes: it is a continuous big bang.
"Beating" is the very act of the heart (there is only a "beat" of the heart), which occurs at this paradoxical place in the body: central and off-centre, liquid and contractile, instinctual and moral. .
Musical programming
Robert Schuman : Kreisleriana opus 16: 7. Sehr rasch
Martha Argerich, piano
DGG 4795126
Robert Schuman : Frauenliebe und leben – for mezzo-soprano and piano : Seit ich ihn gesehen opus 42 n°1
Lorraine Hunt, mezzo-soprano
Julius Drake, piano
Wigmore Hall WHLIVE0024
Roland Barthes : excerpt from the program "La musique et les hommes" on France Culture on 03/12/1976
Robert Schuman : Dichterliebe opus 48: 10. Hör' ich das Liedchen klingen
Julian Pregardien, tenor
Eric Le Sage, pianoforte
Alpha 457
"Roland Barthes had worked on his voice, he loved singing, he loved to sing.
He couldn't live without music, music punctuated his existence in a concrete way." – Tiphaine Samouyault
Lili Boulanger : Of a spring morning
Sarah Nemtanu, violin
Anne DeFornel, piano
Harmonia Mundi HMM90235658
"I had the chance to meet Nadia Boulanger in my childhood and at the time it fascinated me, the fact that she was a female composer at the time and because I did not know any other female composers.
She came every summer to the Château de Fontainebleau, whose Louis XV wing was occupied by the American Conservatory, which Nadia Boulanger had directed since 1921." – Tiphaine Samouyault
Maurice Ravel : Scheherazade : 1. Asia
Leonard Bernstein, spoken and sung voice
Orchester National de France conducted by Leonard Bernstein
Warner Classics 0190295689544/5
"When Bernstein took the wand, the world was changed…there was something totally magical." – Tiphaine Samouyault
Francois Couperin : The mysterious Barricades : Pieces for Harpsichord Book II Order No. 6
Blandine Verlet, harpsichord
Archives France Musique extract from "The musician's workshop" (2004)
"The mysterious Barricades by François Couperin, are as much in me as my own breath, because they are linked to Blandine Verlet. She played this piece at the end of the concert… it was her fetish…" – Tiphaine Samouyault
Blande Verlet : France Musique archive, program "How do you hear it ?" by Claude Maupomé (1983)
Francois Couperin : Harpsichord Pieces, Book IV, 25th Order: Wandering Shadows by Blandine Verlet
"Blandine Verlet was looking for permanent freedom.
She perceived her instrument as constraining, she felt a restriction of sound possibilities compared to the piano. She was trying to overcome this restriction. Bach helped him a lot there and Couperin also in a certain way." – Tiphaine Samouyault
Gyorgy Kurtág :
INA Archive: Transcriptions for four works by Bela Bartok ( Mikrokosmos Canon a fifth lower Sz 107 n° 30) and Johann Sebastian Bach ( Das alte Jahr vergangen ist BWV 614)
Excerpts from Jatekok of Gyorgy Kurtág
Márta Kurtág and György Kurtág, piano
Concert recorded on November 2, 2010 at the Opéra Garnier, as part of the Festival d'Automne
"I was at this Márta and György Kurtág concert at the Opéra Garnier in 2010 and there was something unspectacular, incredibly moving, and also transporting the music to a place where it is not usually, and in the intimacy of a couple" – Tiphaine Samouyault
Ludwig van Beethoven : Piano Sonata No. 30 in E Major, Op. 109 : 3.Andante molto cantabile ed espressivo & variations
Maurizio Pollini, piano
DGG 4838250
"I have developed a very strong attachment to Maurizio Pollini's game, his commitments, his very thoughtful way of talking about his transmission." – Tiphaine Samouyault
Arnold Schoenberg : Moses and Aaron
Thomas Johannes Mayer, baritone (Moses)
John Graham-Hall, tenor (Aaron)
Paris Opera Orchestra and Chorus, Hauts-de-Seine Choir, Paris Opera Children's Choir conducted by Philippe Jordan – Captation France Musique (2015)
"This opera Moses and Aaron interests me for the strength of its music and for its theme of speech impediments…
How can we find ways to express ourselves without imposing?
Music sometimes makes it possible to circumvent these impediments to speech…" – Tiphaine Samouyault
Hector Berlioz : Harold in Italy opus 16: 2. March of pilgrims singing the evening prayer
Tabea Zimmermann, viola
The Centuries directed by François-Xavier Roth
Harmonia Mundi 902634DI
"Harold in Italy by Berlioz, is an orchestral piece in which the viola becomes the "solo instrument" for the first time in the history of music.
I wondered, moreover, what would music have become if the viola had been the king instrument, instead of the violin? We would probably have had a completely different history of music."- Tiphaine Samouyault