Published on March 27, 2023 at 12:56 p.m.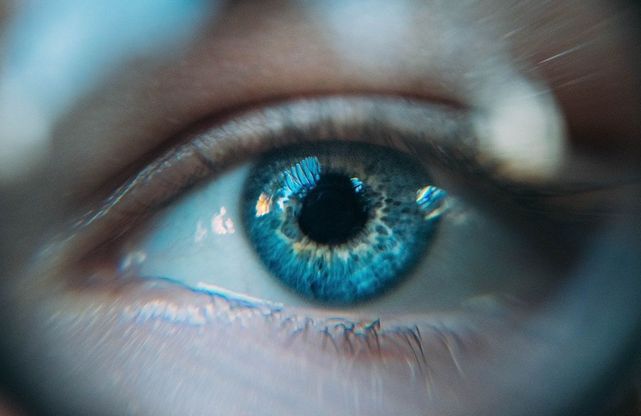 The first signs of Alzheimer's disease could be detected by analyzing the patient's pupil.
Alzheimer's disease affected 8% of French people over the age of 65 in 2020, according to the association "Vaincre Alzheimer" and each year, 225,000 new cases are reported. Although this neurodegenerative disease is very common, its causes are still debated and its detection difficult. However, we know from previous studies that it is possible to detect symptoms several years before they appear. Recent work specifies that these signs are visible in the retina of patients. Knowing how to identify them would allow better management of the disease.
Read also >> Testimonial: "My mother suffers from frontotemporal dementia, and it takes away all her personality"
A mirror to cognitive decline
After an initial medium-scale study, another group of researchers explored the role of the eyes in Alzheimer's screening. The results published in the journal "Acta Neuropathologica" show that the eyes are a mirror of our cognitive state. The researchers studied tissue from the retina and brain of 86 participants with varying degrees of cognitive decline, including Alzheimer's. How did doctors make the connection between the brain and the eyes? "Changes in the retina correlate with changes in parts of the brain called the entorhinal and temporal cortices, which are a center for memory, navigation, and time perception," says Maya Koronyo-Hamaoui, professor of neurosurgery and She is also the author of the study. "You can directly see the nervous system by looking at the back of the eye, towards the optic nerve and the retina", explains to the CNN channel Dr. Christine Greer, author of the study.
These observations can be made years before the disease appears, adds Richard Isaacson, a neurologist specializing in the prevention of Alzheimer's disease and a member of the Institute of Neurodegenerative Diseases at CNN. He specifies that early detection would allow patients at risk to better control certain factors, such as "arterial hypertension, hypercholesterolemia and diabetes". In January, a study carried out between King's College London and the Institute of Psychiatry, Psychology & Neuroscience and published in the British journal "Brain", revealed that a blood test was able to detect Alzheimer's disease, more than three years before his diagnosis.