Published on March 27, 2023 at 12:17 p.m.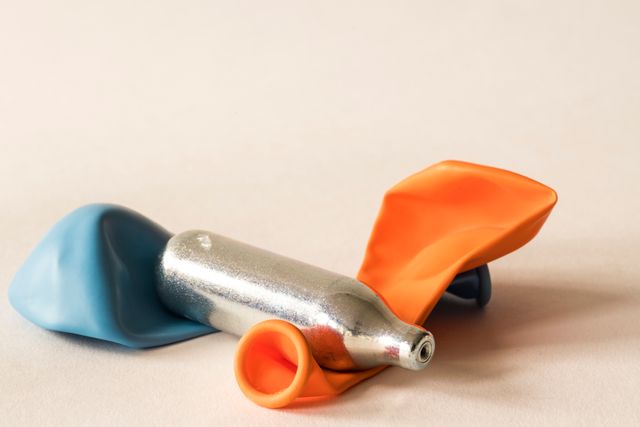 The British government plans to soon ban laughing gas or nitrous oxide used for recreational purposes. In Europe and particularly in France, its consumption jumped in 2021.
The British Conservative government announced on Sunday March 26 that nitrous oxide or "laughing gas", a substance with growing popularity, will soon be banned. In Europe, this measure is already effective in the Netherlands.
"Everyone who has had the opportunity to walk in the parks of our big cities has seen these little silver canisters," Housing and Communities Minister Michael Gove announced on Sky News. Users "not only ransack public spaces, but also take a drug that can have a psychological and neurological effect and contributes to antisocial behavior," the minister added.
"That's why we need to clamp down on new manifestations of drug use and these laughing gas canisters are a growing scourge," continued Michael Gove.
The government wants sales of these canisters to be "restricted to appropriate purposes". Nitrous oxide is indeed used in the medical community as an anesthetic as well as in kitchen siphons.
An increase in its consumption in Europe
The European Monitoring Center for Drugs and Drug Addiction was alarmed in November by a "worrying" increase in the recreational use of nitrous oxide in certain regions of Europe.
This growing popularity, especially among young people, is due to its availability and low price. This gas is prized for its short psychoactive effects – around three to four minutes – when inhaled.
472 reports in France in 2021
According to the National Agency for the Safety of Medicines and Health Products (ANSM), the consumption of nitrous oxide has increased sharply in France. According to the agency, in 2021, 472 "reports" of use were reported by healthcare professionals compared to 254 in 2020.
The number of serious cases reported is, as such, also increasing: it has more than tripled, from 82 in 2020 to 265 in 2021.
Another worrying phenomenon, the consumption of this gas "is becoming chronic", notes Ms. Ratignier-Carbonneil. In fact, consumption is daily in almost half of the cases reported (47% of the cases reported) compared to 34% in 2020.
Doses are always higher: now bottles/carboys, whose caliber is equivalent to about 100 cartridges, represent the majority of forms consumed (71.6%) and consumption can go up to 24 bottles per day and 48 bottles in an evening.
The proportion of underage consumers has stabilized (11.2% against 13.4% in 2020). A law adopted in May 2021 banned the sale of this psychotropic to people under 18 and its marketing in drinking and tobacco outlets.
Consumers remain young (22 years old on average) and male at 58% compared to 69% in 2020.