This week, the editorial staff of France culture offers you reports from different regions of France to help you discover the voices and demands of those who participate in the social movement against pension reform.
On the way to Brittany, to Vannes, in Morbihan, to talk about second-line employees. Housekeepers, drivers, cashiers, educators. They were called upon and very active during the confinement. Three years later, they feel downgraded and many are filling the ranks of the demonstrations. They experience as an injustice the lowering of the starting age from 62 to 64 years. Two more years in a job that they sometimes like but that they also suffer from and for which in any case they feel they are not paid enough. Ouafia Kheniche met them in the union procession in which they marched last Thursday, during the 9th day of mobilization.
Séverine has just finished her work standing since 4 a.m. this morning, she continues with the demonstration. She joins the procession with a few colleagues, girlfriends, her husband, all cleaners from a private company, all paid minimum wage or barely more. This 48-year-old woman has been in the anti-reform movement from the start. Before that, she had never demonstrated in her life.
"We can't afford to lose money, but we still want to be heard"
Marco is also determined not to leave the movement, truck driver and mechanic, during the confinement he continued to work. At the time, he answered present. for him, this reform today is a lack of recognition on the part of the President of the Republic.
"He shouldn't have done that, even though he should have done at retirement level, but not there! There, we are coming out of the covid, There is war and everything is increasing. And there he is crushing us like nothing…"
The lack of recognition and contempt for Emmanuel Macron, two things that often come up in the words of these second-line workers like Sybille, cashier at Monoprix since 1981:
"The second lines are the jobs we ask for. It's trade, the little hands of cleaning agents, theare lowest paid security guards. In fact, I once had a salary increase after twenty years of seniority, I had 20 euros per month.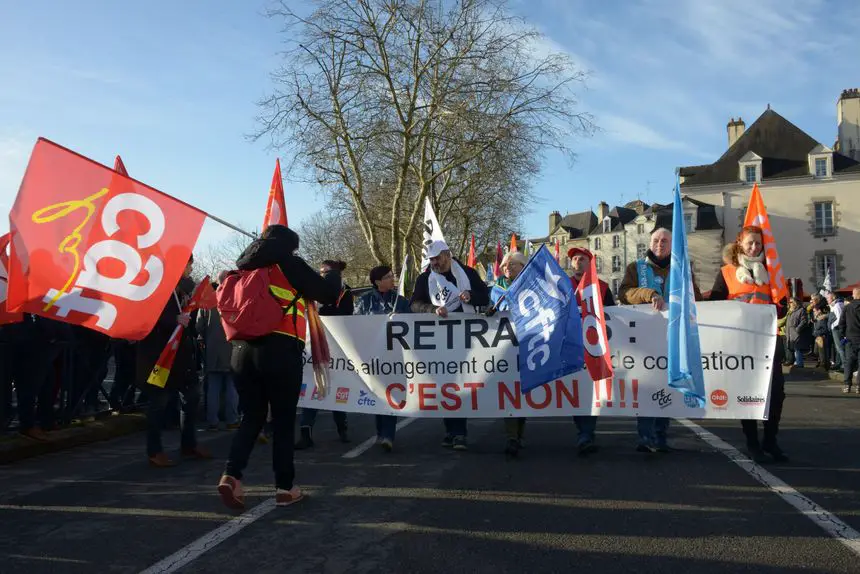 "He takes us for fools!"
These demonstrators feel abandoned by the political power and the economic situation weakens them. They certainly have work to do, but they also have trouble making ends meet. Caroline, 53 years old, medico-psychological help. A job she loves except that the salary does not follow, 1,565 euros after thirty years of limping.
"If it's to work and do nothing on the side, it's ugly."
Improving wages, improving working conditions, that's what these protesters are talking about. For these middle classes, the pension reform is one more anger, which they promise will show up at the polls.