Published on March 27, 2023 at 10:38 am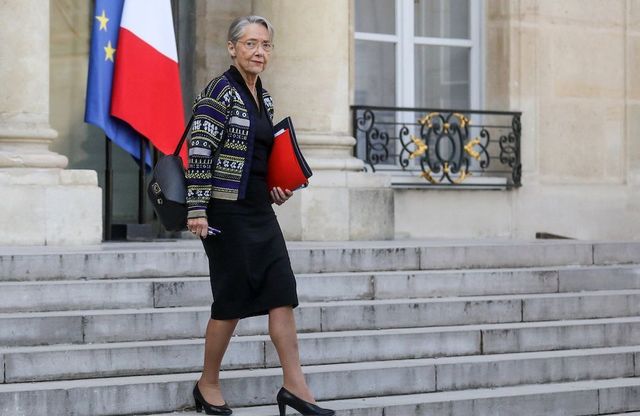 While the protest against the pension reform continues in France, Prime Minister Elisabeth Borne has announced that she no longer wants to use 49.3, apart from financial texts.
Faced with the crisis around the pension reform, Elisabeth Borne is betting on "appeasement". While the use of 49.3 to have the pension reform adopted has fueled protests throughout France, the Prime Minister wishes to no longer use this controversial article of the French Constitution, which makes it possible to force the text to pass to the National Assembly, apart from the financial texts. "The goal I set for the future is not 49.3 outside of the financial texts," she said in an interview with AFP.
Elisabeth Borne plans to receive in the week of April 3 the parliamentary groups and the political parties, including the opposition, as well as the representatives of the communities, in order "to appease the country", she announced. The head of government also plans to organize meetings with trade unions and employers' organizations the following week.
Read also >> "A government made up of half morons": Did Elisabeth Borne really make these remarks?
"We need to calm down," says Elisabeth Borne
Demonstrations and violence have shaken the country since the adoption on March 16, without a vote in the National Assembly, of a controversial reform on the postponement of the retirement age. Two months after the start of the mobilization against this law, a new day of demonstrations is scheduled for Tuesday, March 28, 2023, with the government and unions warning of a risk of "chaos".
"We need to calm things down," said Elisabeth Borne, while rejecting the request of the boss of the CFDT, the first union in France, Laurent Berger, to suspend the application of the reform. The reform has been adopted and will "follow its course" up to the Constitutional Council which will give an opinion, at the end of which the President of the Republic "must promulgate the law", as provided for in the Constitution, she said. said.
The protest against the pension reform continues
Charged by the President of the Republic Emmanuel Macron with building a government program and a legislative program, Elisabeth Borne specifies that she will "deploy" to do this an "action plan" over the next three weeks "which mobilizes the all the actors who want to move (the) country forward". "We really want to prioritize a few topics to quickly show concrete results to the French," she said.
The protest against the pension reform continued in several cities on Saturday, with processions bringing together a few hundred people before another big day of mobilization on Tuesday. The last, Thursday, had mobilized between 1 and 3.5 million people, according to sources, during several demonstrations interspersed with numerous incidents: police station attacked in Lorient (west), porch of the town hall burned down in Bordeaux ( southwest), clashes and numerous outbreaks of fires in Paris.