Published on March 27, 2023 at 11:12 am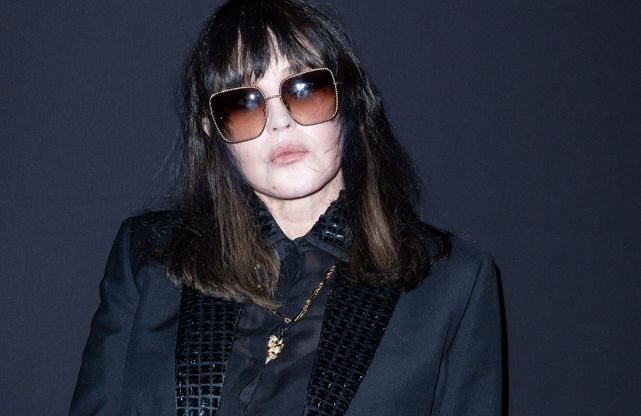 In 2006, Isabelle Adjani and Pascal Obispo began producing a musical album. Seventeen years later, this one should be released at the end of the year and contains many duos.
As the saying goes: "everything comes at the right time to those who know how to wait". Forty years after "Marine Pull", Isabelle Adjani is preparing to reconnect with the music scene. According to information from the "Parisien", an album, composed by Pascal Obispo, should see the light of day by the end of the year. "It's one of the most beautiful things I've done in my life in music", confesses the singer to the national daily. "I had Isabelle listen to it. She's happy it sounds like she wanted. With a particular climate, a film music side, another electro, between Massive Attack, Ryuichi Sakamoto and Billie Eilish", he explains. A first single should hit stores in the spring. The album is slated for the end of the year. It is made up of a slew of duets with great artists such as Seal, Etienne Daho, Benjamain Biolay, Youssou N'Dour, Gaëtan Roussel and Akhenaton.
Read also >>> Isabelle Adjani: "In Cannes, you are placed between blondes and hotties"
The project has been in the works for seventeen years now. In 2006, two years after their meeting – they recorded a song together for the tenth anniversary of Sidaction in 2004 – the two artists decided to work together. "We did an original song together. It was so good, I thought her voice was beautiful, and I said to her: "Didn't you think of doing an album again? Don't you want us to make one?" She said yes! Quite simply, "says Pascal Obispo. You have to believe that time has done its work.
An album in preparation since 2006
The announcement of this disc is not a real surprise. He was especially eagerly awaited. 1er June 2022, Pascal Obispo took over his Instagram account to announce the news. He had chosen to publish a black and white photo, in the company of Isabelle Adjani, in a recording studio. "Album recording complete," he captioned.
Last June, on the occasion of the promotion of François Ozon's film, "Peter Van Kant", Isabelle Adjani also mentioned, in half-words, this second album. "I still don't take myself for a singer, even if I made an album which will be released next spring", she told our colleagues from "AlloCiné". An opus composed of duets with "many other singers", including one recorded with Christophe, before his disappearance. "There are a few ghosts on the album and then other singers who are still there," she admitted with emotion.