Published on March 27, 2023 at 4:25 p.m.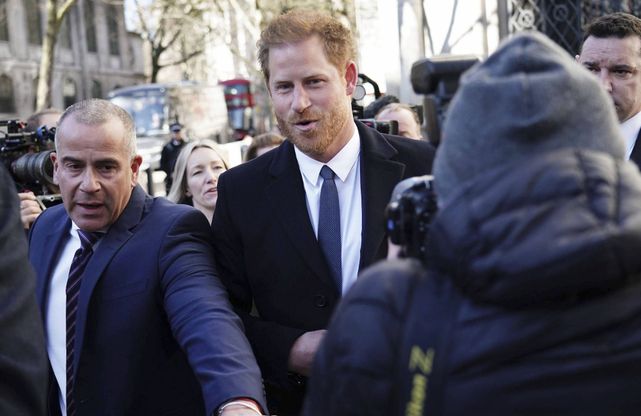 This Monday, March 27, Prince Harry surprised the British by making an appearance in the streets of London.
Prince Harry is back in his homeland. This Monday, March 27, Prince William's brother made a remarkable appearance on the streets of London. The latter went to the High Court in London to attend the preliminary hearing against the publisher of the "Daily Mail" and the "Mail on Sunday". Meghan Markle's husband arrived in the capital discreetly. He appeared smiling, in a black suit.
Read also: Prince Harry and Charles III: royal discord between a father and his son
Several celebrities, including the Duke of Sussex, Elton John and actress Elizabeth Hurley, indeed accuse English newspapers of having obtained information illegally. According to the allegations, the media would have recruited private detectives to place telephone tapping devices inside vehicles and homes. They also claim that several police officers were paid to divulge personal and medical information, as well as bank details.
illegal practices
In October 2022, Prince Harry's lawyers announced that they were taking legal action. Shortly after this news, the "Daily Mail" and the "Mail on Sunday" refuted the accusations, calling them "grotesque defamation". About ten years ago, the British press made headlines about illegal wiretapping practices in the 2000s. Audios of certain collaborators of Prince Harry and Prince William had also made the headlines. an English tabloid.
The preliminary hearing is expected to span four days. The High Court will then decide whether the case constitutes sufficient evidence for a criminal trial.
Prince Harry's visit comes shortly before the coronation of King Charles III, which will take place on May 6. In addition, the Sussexes have not yet decided on their arrival.
After moving to the United States with his wife and children, Prince Harry very rarely visits his home country. It remains to be seen whether the latter will visit his family during his stay in London.