Published on March 28, 2023 at 12:23 p.m.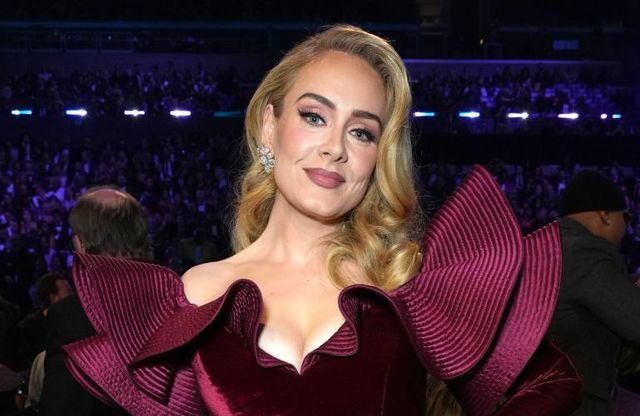 The singer sported a sublime Vivienne Westwood dress during her 17th residency weekend at Caesars Palace.
In residence at Caesars Palace, the hotel-casino in Las Vegas where she performed every weekend since November, Adele unveiled new outfits each week, each more glamorous than the other. If she had started this musical marathon in a Schiaparelli dress, the interpreter of "Easy on Me" called on many fashion houses to create her diva dressing room. Nina Ricci, Giorgio Armani, Stella McCartney, Valentino, Givenchy, Carolina Herrera and Paco Rabanne were in turn asked to dress the British singer. Closing the first part of her residency on Saturday March 25, before returning to the Colosseum stage next June, Adele nevertheless chose an English house dear to her heart to dress her for her last show.
Read also >> Carine Roitfeld: "You will never see me in sneakers"
Adele closes the first part of her residency in Vivienne Westwood
Last Saturday evening, Adele was to give the last concert of her residency on the stage of the Colloseum at Caesars Palace, before announcing between two songs that she was adding 34 new dates next June. Before taking a well-deserved three-month break, she still marked the occasion by closing this first part of her residency in a superb long corseted dress in black silk velvet. Marking her waist, draping her curves and revealing her shoulders, the creation was signed Vivienne Westwood and did not fail to remind us of the one worn in her clip "Oh My God", released in January 2022.
Indeed, the star had already called on the British house to make her iconic red satin corseted dress, with the dramatic volumes so characteristic of the singer's style. As if to pay tribute to the English designer who died last December, Adele released the clip in question while singing "Oh My God" on stage on Saturday evening – a moment also captured by her photographer and then shared on the Instagram account of the a singer.
© Vivienne Westwood