Published on March 28, 2023 at 12:12 p.m.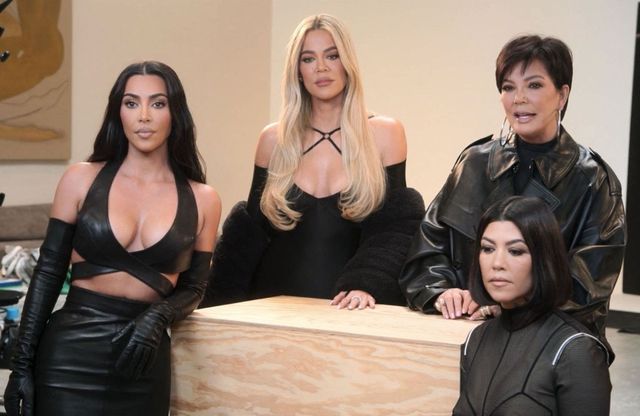 In a few weeks, the Kardashian-Jenner clan returns to Disney+ with season 3 of their show. The countdown begins.
It is undoubtedly part of our "guilty pleasure" series. This Monday, March 27, Disney + announced the happy news: season 3 of "Kardashian" arrives in just a few weeks – oh joy. So mark your calendars since Kris, Kourtney, Kim, Khloé, Kendall and Kylie will sign their big comeback on the streaming platform on May 25th. And to make fans languish even more, the American giant has unveiled an enticing first trailer… "I wish I could tell you that this season will be sweet and peaceful. But that's not the case, "says Khloé Kardashian, at the start of the video. Words that set the tone for this new burst of episodes. Through these first images, there is no doubt that the daily life of the famous Calabasas siblings will still be stormy and chaotic. As with the previous ones, this season will be spread over several weeks, with an episode unveiled every Thursday.
"Kardashians" on Disney+
The reality series, "Kardashians", landed on Disney+ in April 2022. Before that, "Keeping Up With The Kardashians" was the hottest time on the American channel E! for fourteen years. But in September 2020, the ax falls and the cult show announces that it is bowing out. "It is with heavy hearts that we have made the difficult decision as a family to say goodbye to 'Keeping Up With the Kardashians' (…) We are immensely grateful to all of you who have watched the show for all these years. years – the good times, the bad, the joys, the tears and the many relationships and children. We will forever cherish the wonderful memories and the countless people we met along the way," Kim Kardashian wrote on her social media. A few months later, "The Kardashians" saw the light of day on Hulu and Star, subsidiaries of the group with big ears.