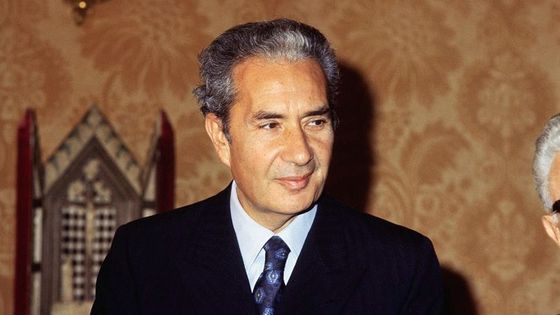 45 years ago, Italy lived 55 days which remain like an open wound in its history and perhaps, beyond, in the European conscience. On March 16, 1978, the very day when the Communist Party was to vote, for the first time, for confidence in a government presided over by the Christian Democrat Giulio Andreotti, we learned of the kidnapping of the most ardent defender of this historic compromise, Aldo Moro, president of the DC.
The Red Brigades had not only struck at the heart of the state, they had aimed at the nerve of a political dynamic. Until May 9, the day when his bullet-riddled body was found in the trunk of a car, Aldo Moro never ceased to write to the Pope, to his friends, to his wife, to beg that we negotiate his release. Emmanuel Laurentin edited these letters in 2003, and we will see with him how the most political are not the least moving. What they stubbornly defend is a simple and strong idea, which he will say in his last missive addressed to his wife: "Everything is useless when you don't want to open the door".
But what is behind this door? In 2004, the great filmmaker Marco Bellocchio filmed this tragedy behind closed doors, in Buongiorno notte. Twenty years later, he films the off-screen, with a series in polyptych, of six episodes, which you can see on the site of arte until July 12.
Esterno notte is the title of this powerful, dreamlike, dark film, but without anger or sarcasm. The story is told to us from the outside, from six different points of view, six exterior nights to capture the darkness of a world where faith is collapsing. We talk about it in Histoire de, with our guest Emmanuel Laurentin, joined in the second part of the show by historian Marie-Anne Mattard-Bonucci.
Bibliography
Marco Bellocchio,
Esterno note, film in six 52-minute episodes, available until July 12, 2023 on www.arte.tv
Aldo Moro,
My blood will fall on you. Letters found from a sacrificed hostage, March-May 1978, translated from Italian by Elisabeth Faure, presented by Emmanuel Laurentin, Paris, Tallandier, 2005, rééd. "Points" 2008.
Emmanuel Laurentin,
"How I did not become a historian", Journal of cultural history, 2020: http://revues.mshparisnord.fr/rhc/index.php?id=214
Marie-Anne Matard Bonucci and Marc Lazar dir., Italy in the Years of Lead: Terrorism, Between History and Memory. 1969-1982, Paris, Otherwise, 2010.
Patrizia Dogliani and Marie-Anne Matard-Bonucci, Democrazia insicura. Violenze, repressioni e Stato di diritto nella storia della Repubblica (1945-1995), Rome, Donzelli, 2017.
Journal of the ALARMER association (Association for the fight against anti-Semitism and racism through the mobilization of education and research):
https://revue.alarmer.org
Gino Nocera and Jean-François Wagniart, "Teaching the History of the Italian 'Years of Lead' through Fiction Cinema", Cahiers d'histoire. Critical History Review, 115, 2011, p. 87-110: https://journals.openedition.org/chrhc/2320?lang=en#toc
Philippe Foro, A long season of pain and death. The Aldo Moro affair, Paris, Vendémiaire, 2011, repr. Pocket, 2013.
Braghetti Anna Laura, The Prisoner. 55 days with Aldo Moro, Paris, Denoël, 1999.