Published on April 02, 2023 at 11:10 am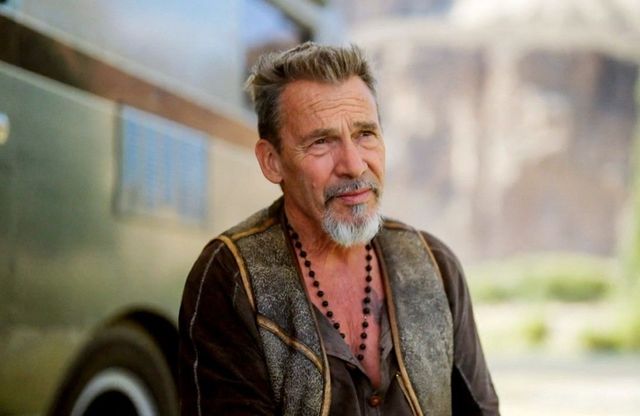 This April 5 will be released the first autobiography of Florent Pagny.
"Pagny by Florent". It is under this title that the very first autobiography of Florent Pagny will be released by Fayard. An event book of which BFMTV reveals a few excerpts exclusively. From his modest childhood in Le Creusot to his career today, the artist hides nothing, not even his problems with taxes.
Obviously, Florent Pagny also takes advantage of this book to confide in the disease against which he is currently fighting. This cancer that he has already mentioned on several occasions and which today largely punctuates his daily life.
A cancer like an uppercut
About his cancer, Florent Pagny hides nothing. He looks back on how he learns about the disease, while recording a program for The Voice: "When the information falls, I am knocked out. I take a slap that fucks me in the air before I tackle the ground, throat so tight that I can not breathe. The earth is collapsing. »
Dejected but not defeated, Florent Pagny decides to fight against the disease and to confide in his public in order to explain his situation. A choice that will do him a lot of good and allow him to feel supported by everyone, while getting even closer to his fans. Over the pages, he also returns to his mind during this fight against the disease: "This disease took me elsewhere, forced me to question my fundamentals to fight for my skin to rebuild myself. I built myself up until I was 60 now I'm rebuilding myself and it gives me so much strength. »
Florent Pagny and taxes
Another important subject of this autobiography: Florent Pagny's relationship to money. Unvarnished, the artist returns to his problems with the taxman and explains that he was just ignorant at the time. Various problems with the tax authorities ensue, which will sometimes have serious financial consequences for Florent Pagny and his family. But the singer nevertheless wants to make things clear to the general public, he pays his taxes well: "When I think that there are still people who imagine that I don't pay my taxes, or that I'm against the principle of paying for it… I want to tell them that nothing could be further from the truth. »
Many other subjects are covered over the pages of this book which will be available in a few days. Florent Pagny obviously evokes at length his wife, Azucena. He also returns to his love story with Vanessa Paradis.