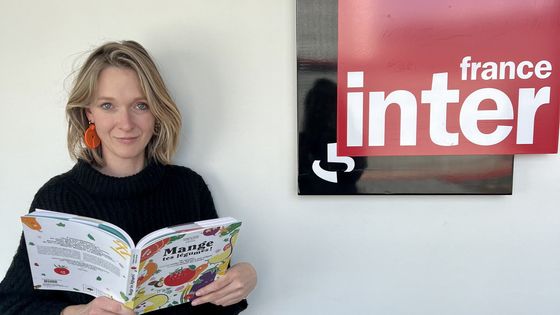 At the risk of being a bit reductive, we could let children's cookbooks fall into 2 categories:
-Books for children who are going to get their hands dirty, we address them in familiar terms, the recipes are easy to make under the more or less close supervision of an adult. The best seller, classic of the genre, which is celebrating its 60th anniversary this year, is La Cuisine est un jeu d'enfants by Michel Oliver, ed Plon (first edition 1963) very nicely illustrated, with simple recipes, presented step by step.
-And then there is the 2nd category of cookbooks for children: books intended for parents concerned about the nutrition of their offspring. And there it is more complicated, it is often a little prechi precha and moralizing. Until the arrival of this one: Eat your vegetables, 75 recipes to make children swallow vegetables by telling them about salads. A work by Stéphanie Antoine and Pauline Beauvais, at Editions de La Martinière, which does not go there by 4 paths: if our children make us miserable at the time of sitting down to eat, we must be cunning and use a technique that the authors call it "dietary diversion": "the principle is to monopolize all the attention of the opponent by stuffing him with information that is sometimes exact, sometimes meticulous, sometimes completely eccentric. And that's where this book comes in, giving you well-honed tricks, gripping stories, deceptive and mouth-watering recipes to get them chowing down on veggies.
Food diversion is lying and manipulating your children, then? That's exactly it, hunger justifies the means! »
The recipes have been tested by the worst children around them and are classified into 3 categories:
The recipe Yum with thumbs up: risk 0
The Mouais recipe with a thumb in the middle: moderate risk
The Berk recipe with thumbs down: high risk of rejection of the said vegetable, we hide the vegetable to put the odds on our side.
For each vegetable, therefore, 3 proposals.
Let's take the leek: past the funny little stories, the Professor Leek sheet on its nutritional qualities and a "fun fact" sheet, we find:
a mimopoiro toast, thumbs up with toast, roasted leek white and mimosa eggs.
A quichopoiro with a thumb in the middle
A brandadopoiro "yuck, there's no way" or leeks serve as cod in a Nîmes-style brandade, for the most docile children.
I have a big crush on the Hot carrot, a hot dog with a carrot as a sausage, but a well-tampered carrot, glazed in the oven with tomato concentrate, soy sauce, smoked paprika, onion. And for the couscous merguez renamed chousschouss merguez because the semolina is added with grated cauliflower disguised as semolina.
To read
Eat your vegetables, 75 recipes to make children swallow vegetables by telling them about salads by Stéphanie Antoine and Pauline Beauvais, illustrations Emilie Sarnel, Editions de La Martinière, €24