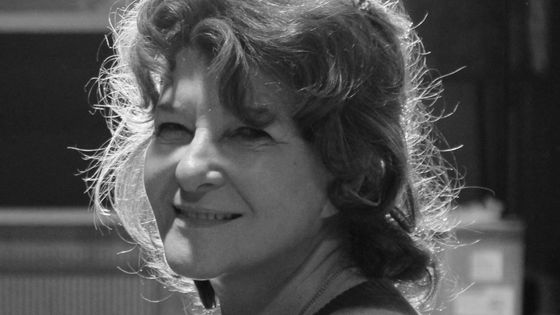 To each of the directors invited for this series of "Imaginary Scenes", we ask them to choose and share with us the works that have founded and marked out their life as an artist. Finally, it is a question of questioning an "art of inheriting" and the nature of a form of book transmission for directors who have chosen to put the text at the heart of their artistic practice.
On the scene, Brigitte Jaques-Wajeman guest Bertrand Pazos, Raphaele Bouchard and Pauline Bolcatto to interpret with her extracts from texts that are essential to her: The tightrope walker by Jean Genet, A family in Brussels by Chantal Akerman Listen, my friend by Louis Jouvet, The theater of ideas by Antoine Vitez, Surena by Pierre Corneille, Interviews with Pierre Corneille by Brigitte Jaques-Wajeman and Jacqueline Lichtenstein, the preface to Cromwell by Victor Hugo and life and destiny by Vasily Grossman.
Achievement Blandine Masson and Louise Loubrieu
artistic collaborator : Pauline Thimonnier
Interview with Brigitte Jaques-Wajeman by Arnaud Laporte
Texts chosen by Brigitte Jaques-Wajeman
Readings by Bertrand Pazos, Raphaele Bouchard, And Brigitte Jacques-Wajeman.
Production team: Andreas Jaffre and Eric Villenfin
Production Assistant Pablo Valero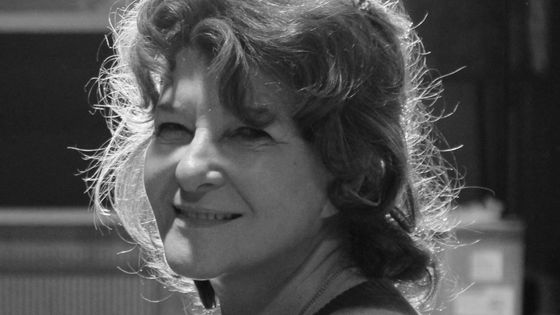 Brigitte Jaques-Wajeman will tell us how these works have shaped her imagination and her aesthetics, how she secretly dialogues with them, what intimate knowledge she has of them today and how these texts have contributed to constituting her imagination and her practice as a director.
Arnaud Laporte and Blandine Masson
A production of the Fictions department of France Culture in partnership with the Théâtre de la Ville- Espace Cardin
Born in Switzerland Brigitte Jaques-Wajeman worked in France as an actress, author, director and teacher at the École Nationale Supérieure des Arts et Techniques du Théâtre (ENSATT) from 1980 to 1987. From 1969 to 1974, she received her theatrical training from Antoine Vitez and performed in four of his shows: The parade by Loula Anagnostaki, The Seagull by Chekhov, Preceptor Lenz and Friday or the Wild Life , by Michel Tournier. In 1974, as part of the Festival d'Automne, she made her first production by creating, for the first time in France, the full version of Spring Awakening by Frank Wedekind, in a new translation by François Regnault.
In 1976, she founded, with François Regnault, the Compagnie Pandora, which became the Théâtre de la Commune-Pandora at the Aubervilliers National Dramatic Center when she was appointed director of this Center in 1991, a position she held until in 1997. At the Théâtre de la Commune, Brigitte Jaques-Wajeman puts forward programs that alternate contemporary works and classical works made accessible and current.
As an author, we owe Brigitte Jaques-Wajeman Interviews with Pierre Corneille text written in collaboration with Jacqueline Lichtenstein (1992), as well as Elvire Jouvet 40 , text composed from seven lessons given by Louis Jouvet in 1940 at the National Conservatory of Dramatic Art in Paris. She is responsible for directing this show created at the Théâtre National de Strasbourg in 1986, revived at the Théâtre de l'Athénée in Paris, then on national and international tour. She obtained, for this show, the Arletty prize, in 1989.
Since the beginning of her theatrical career, Brigitte Jaques-Wajeman has created some fifty productions, including The Sham by Georges Bernanos (1989), Midday sharing by Paul Claudel (1990), Angels in America And perestroika by Tony Kushner (1994 and 1996), The transvestite Prince , by Marivaux (1995). She is thus noticed on the biggest French and European stages. In co-production with the Théâtre Vidy-Lausanne, she directs The passage by Véronique Olmi (1998), revived at the Théâtre des Abbesses in Paris, in 1999. At the Comédie de Genève, she directed Dom Juan by Molière (1998) presented at the Théâtre de l'Odéon in Paris in 2000. The Comédie de Genève also co-produced his staging of Hedda Gabler by Ibsen, in a new translation by François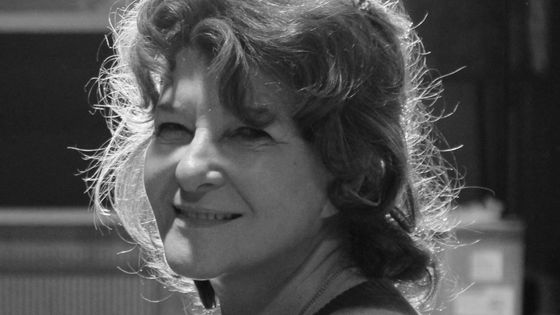 Regnault, in 2000. Brigitte Jaques-Wajeman directs The Good Soul of Setchouan by Bertolt Brecht, at ENSATT (2001), The pot by Plaute, in a new translation by Florence Dupont, at the Auditorium du Louvre and at the Théâtre de La Tempête (2001), Lost love's pain by Shakespeare, in English, in Kalamazoo, in the United States (2001), Ruy Blas by Victor Hugo, at the Comédie Française (2001 and 2003), Rape by Danièle Sallenave, at the Théâtre du Rond-Point (2003) and Benjamin's Journey , by Gérard Wajcman (2003), show for children presented at the Odyssées 78 festival of the National Dramatic Center for Children and Youth in Sartrouville. She also goes up Pseudolus, the trickster by Plaute, for the Théâtre de La Tempête (2003) and Britannicus by Racine, for the Comédie-Française and the Théâtre du Vieux-Colombier (2004). Phaedrus by Racine at the Théâtre de La Ville (2020). She has just presented at the Théâtre des Abbesses, The Seagull by Chekhov in a new translation by Gérard Wajcman.
Having a concern for language and, particularly, for versified language, Brigitte Jaques-Wajeman strives to reveal the carnal, sensual dimension of words. Pierre Corneille being her favorite author, she will have edited ten of his texts: Nicomedes (2008), Sertorius (1997), Surena (2011 and 1995), The Death of Pompey (1992 and 1984), The Royal Square (1992), Sophonisbe (1989)and Horace (1990). In 2004, she staged The comic illusion at the Comédie de Genève (2004) and The Cid in 2005, at the Comédie Française, Polyeucte at the City Theater (2016).
Brigitte Jaques-Wajeman is also interested in directing opera and musical theatre. She climbed let's do an opera by Benjamin Britten, at the Opéra de Lyon, The Narcissus Game by Marc-Olivier Dupin, libretto by Gérard Wajcman, Adventures, New Adventures from Ligheti, Eight Songs for a Mad King by Peter Maxwell Davis and I tell you that I'm dead , by Georges Aperghis, libretto by François Regnault. She climbed Don Giovanni, of Mozart, and Ernani of Verdi at the Capitole de Toulouse and The turn of the nut de Britten at the National Conservatory of Music.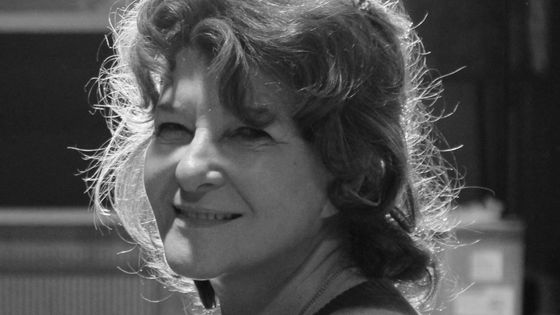 find
here the collection "The imaginary scenes"
Recorded live at the Théâtre de la Ville – Espace Cardin on Sunday March 26, 2023 at 8 p.m.