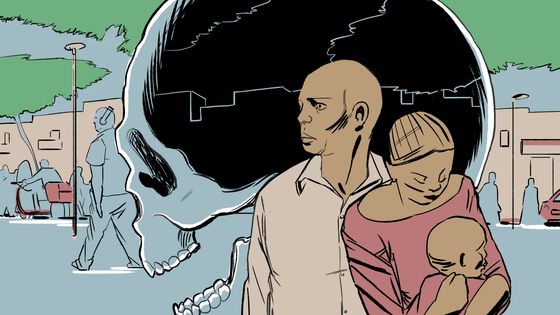 A signed experience Sarah Jacquet and Yvette Jallade Maestroniproduced by Christine Robert
-new listening for this program originally broadcast on April 7, 2019-
Sarah Jacquet and Yvette Jallade Maestroni went to Rwanda in 2016 to meet young survivors orphans of the genocide. There they met young parents, like them, and spoke with them about their experience of parenthood, after the genocide of the Tutsi in Rwanda in 1994 took away their father, their mother, or both.
Dévote, Bonheur, Justine, Paul, Brigitte, Damas, Narcisse, Ange, live in Kigali, Nyamata, Nyanza, Gisenyi, in town and in the countryside. They cultivate their land, are schoolteachers or unemployed. They have to reinvent themselves, without a model, sometimes without a memory, without even a photo.
In joy, hope or fear, they wonder how to be parents, without a procedure to follow, because they are sometimes the only copy that remains of their family: theirs were killed, massacred, because they were Tutsi . They couldn't bury them. This impossible mourning coexists in them with the energy of renewal, of life to be rehabilitated, of peace to be maintained.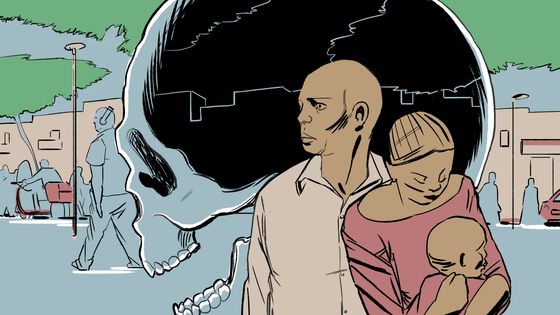 They tell us about their intimate reconstruction. The first time they loved again, how and when they believed in life again. They tell us about this something that is missing and that throbbing. Those loved ones who are no longer there but who do not leave their thoughts, those gaping holes left by the absent and which reappear at certain important stages in their lives. They want to write a new legacy, for themselves and for their country.
A life to embroider without a pattern
This documentary recounts the extraordinary energy and courage of these young parents to give meaning to their existence when 25 years earlier, in a systematic and organized way, their legitimacy to live was denied, because they were designated as Tutsi. .
It is not a historical documentary because it sheds light neither on the genocide itself, nor on its planning and the conditions that made it possible, nor its perpetration, its human cost, Holocaust denial, the executioners and Justice. Nor does he speak of the righteous and the saviors. It complements the work to shed light on the future of the survivors. It offers for the first time, an approach by this side resulting from History, a conversation in confidence within a few homes. Young parents say, in French and in Kinyarwanda, their current fight to love, to rebuild a family when theirs has been destroyed. What to send? How to thwart the tricks of announced family trauma? What to say to the children when there is no grave where to pray, no neighbors to question and when essential information is missing on the disappearance of the generation before? How to build a family and social balance on an intimate disaster?
It recounts this intertwining between the particular and unique extreme that the orphan survivors experienced in their flesh when they were still children (fear, abandonment and lack of protection, loneliness, mourning) and the extreme universal and common: falling in love and hesitating, getting married, announcing your pregnancy, expecting a child, giving it a first name, answering your child's questions, taking your wife for your mother, talking about death… for these witnesses, something original, a genesis. A possible restart. A life to embroider, without a model.
Generic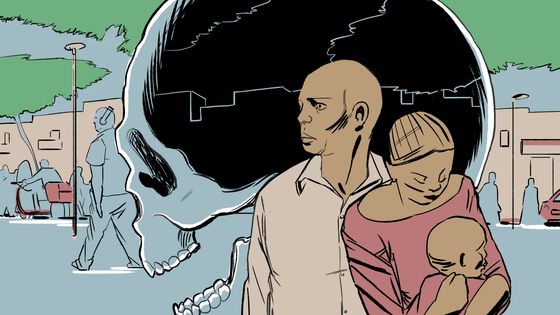 With : Paul, Devote, Bonheur, Justine, Brigitte, Damas, Ange, Narcisse, Charlotte, Genesis and Tania
Voice : Saskia Zaslavsky, Laurine Bauby, Valentine Zaslavsky, Atete Ruta and Nido Uwera
Music :
PapaoutaiStromae, album Square root
A Change Is Gonna Comesong by Sam Cooke covered by Otis Redding, symbolic of the fight for civil rights
malika (My angel), love song in Swahili from Tanzania, covered by Angélique Kidjo, in the wake of singer Miriam Makeba, South African and anti-apartheid and civil rights activist
Marry Youby Diamond Platnumz, an unmissable star of current pop in Africa
SaltThee, Stranded Horse And Ballake Sissoko
NkwihorezeBaobab nursery rhymes and lullabies – Chantal Habyalimana: comforting lullaby in Kinyarwanda
Memorial songs:
Wasaga ute Mubyeyi (What did your face look like, my parent?) by Bonhomme
Ese mbaze nde? (Where to turn?) by Nyiranyamibwa Suzanne
Sound recordings: Sarah Jacquet in Rwanda. In Paris, in the studio: Alain Joubert and Pierric Charles.
Mixing: Claire Levasseur
Achievement : Christine Robert
A sound creation by Yvette Jallade Maestroni and Sarah Jacquet
Unpublished illustration: Marius Buet (Atelier Joann Sfar at the Beaux-Arts in Paris)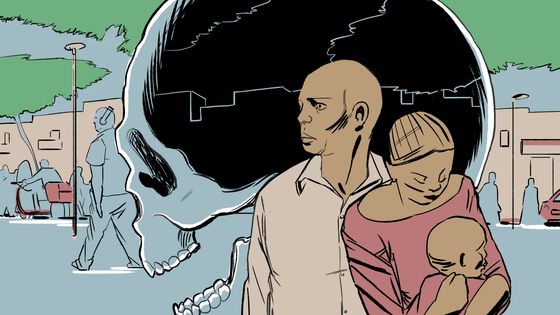 Thanks
Thank you to the actresses who lent their voices.
Thank you to the friends and surviving parents who shared their intimacy with us, sometimes bitter but also sweet.
Thank you to the Kigali Genocide Memorial, Aegis Trust, CNLG, AERG, Ibuka, Alain Mwiseneza, Clémence, Amélie, Zas, Antoine and Noémie and especially Cécile Mukamutara.
Thanks to Mariannick Bellot, Irène Omelianenko, Virgile Van Ginneken, Samuel Hirsch. Thanks to our families.